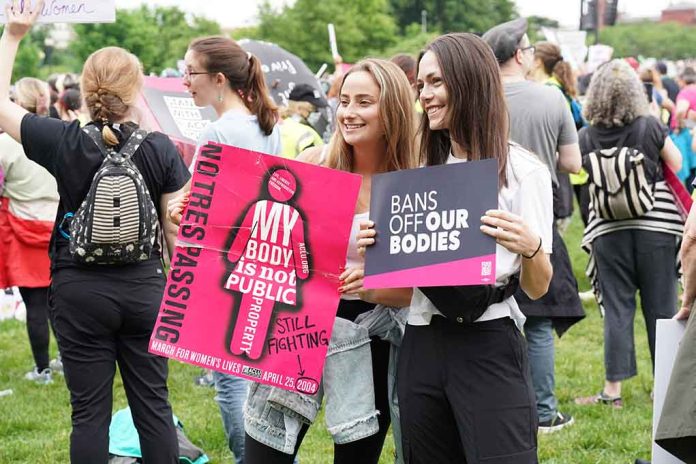 Protesters STORM Mega Church With Vulgar Move
(IntegrityMag.com) – Once again, abortion has become a hot topic in the United States. The US Supreme Court might overturn Roe v. Wade, the seminal case that guaranteed the right to termination in all 50 states. Liberal pro-choice activists have not taken kindly to this possibility, and the latest outburst from the Left over this issue occurred during a televised church service.
On Sunday, June 5, abortion activists interrupted Pastor Joel Osteen's Lakewood Church service. At least three women stood up during a quiet moment in the service and stripped to their underwear before shouting pro-choice slogans such as "I have a choice," and "my body, my f*****g choice."
As the outburst continued, Osteen resumed speaking from the church's pulpit on stage at the former arena-turned-megachurch. The congregation cheered him, drowning out the noise of the pro-choice activists.
According to reports, the three activists belong to a group called Rise Up 4 Abortion Rights, based in Austin, Texas. Social media posts from the group shared footage of the protest and criticized the US Supreme Court over the possibility it might overturn Roe v. Wade. A group representative has defended its decision to protest during a church service, comparing that act to a government body exerting its authority over an abortion clinic.
Do you think this is a justifiable means of protest?
Copyright 2022, IntegrityMag.com