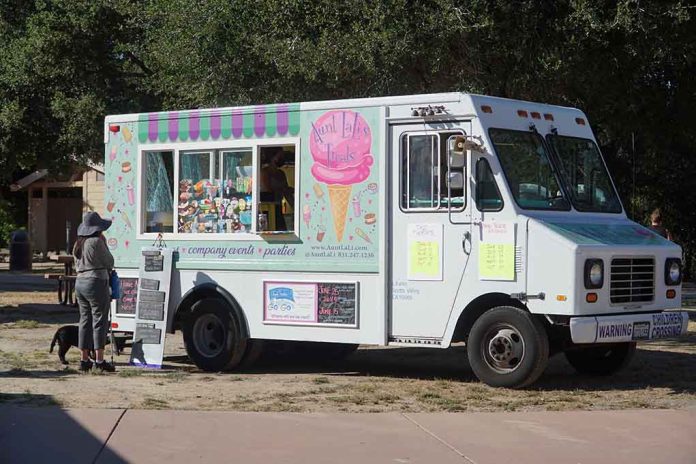 You Can Kiss This Beloved American Treat Goodbye Forever
(IntegrityMag.com) – The Choco Taco is a novelty treat that has the appearance of a taco but is, in fact, a frozen dessert. Instead of a taco shell, it has a waffle cone, and instead of meat and vegetables, its contents include vanilla ice cream, peanuts, and fudge, all sealed into the shell with milk chocolate. Klondike produces the beloved treat, but the company recently revealed it will discontinue the production, much to the disappointment of millions of people across the United States.
Klondike's website published a notice last week indicating that the Choco Taco will go out of circulation. The publication blamed the situation on an uptick in demand for the brand's products across the board, forcing the firm to cut specific offerings to ensure the supply of other popular items would remain consistent.
Klondike is discontinuing the beloved Choco Taco after being around for nearly 40 years. The company confirmed the "disappointing" news. https://t.co/5GPIml2tTF

— CBS Mornings (@CBSMornings) July 26, 2022
The announcement caused considerable disquiet on social media, as well-known individuals who enjoyed Choco Tacos expressed their feelings about the situation. Among them was Senator Chris Murphy (D-CT), who jokingly claimed he would legislate to reinstate their production using the Defense Production Act.
🚨NEWS: Tomorrow I am introducing legislation to invoke the Defense Production Act to mandate the continued manufacture of Choco Tacos. Please call your Senator and demand they co-sponsor. https://t.co/7XLgs6IfOn

— Chris Murphy (@ChrisMurphyCT) July 26, 2022
Were you a fan of the Choco Taco? Will you be among the many ice cream enthusiasts sad to see it go?
Copyright 2022, IntegrityMag.com