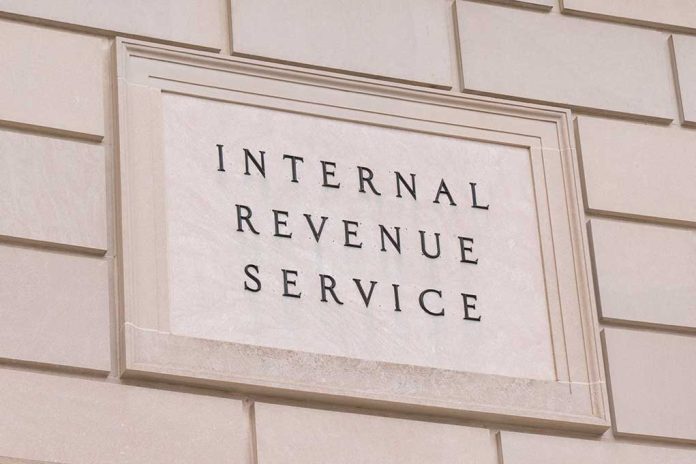 Experts Warn Middle Class Of Biden's New Beast Mode IRS
(IntegrityMag.com) – The Biden administration and Congressional Democrats have attracted plenty of heat for their tax-and-spend preferences and tendency for increased oversight of Americans' financial affairs. Their latest venture, which aims to use the Internal Revenue Service (IRS), is receiving criticism on both counts.
The Inflation Reduction Act of 2022 is a joint venture from Democratic Senators Joe Manchin (WV) and Chuck Schumer (NY). It proposes releasing $80 billion in funding for the IRS, which would go toward strengthening the agency's enforcement capabilities. The bill's sponsors claim enhancing the agency's capabilities could allow it to go after tax cheats and leave more money in the pockets of honest, hard-working Americans. Still, not everyone's so sure about this version of the narrative.
The Wall Street Journal editorial board published an opinion piece on the new legislation, criticizing many aspects. The writers highlight that $80 billion is six times the current annual IRS budget and speculate that bureaucrats will likely spend this huge wad of cash going after the middle class. The article underlines the Joint Committee on Taxation's belief that as much as 90% of the funding the IRS hopes to recoup from the venture would come from taxpayers making less than $200,000 a year.
WSJ editorial board slams Schumer-Manchin bill for unleashing 'beast mode' IRS to 'target' the middle class https://t.co/8kZnDHeLs6

— Fox News (@FoxNews) August 3, 2022
Do you think this piece of legislation would be a fair use of government resources? Or is it simply an attempt at government overreach by the Democrats?
Copyright 2022, IntegrityMag.com