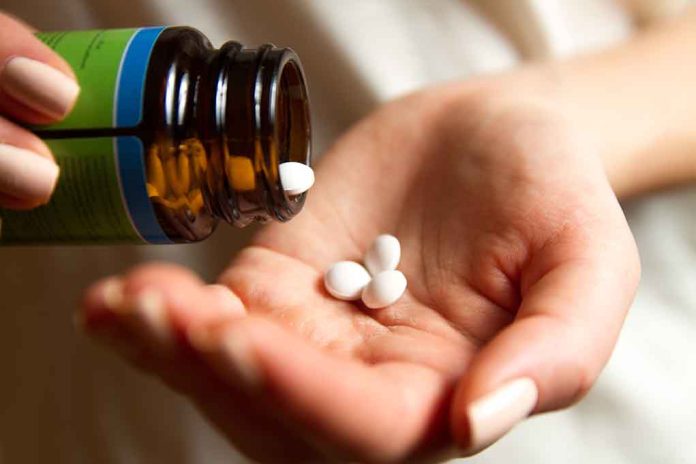 These Pills Might Soon Be Outlawed…
(IntegrityMag.com) – On Friday, June 24, the US Supreme Court made headlines around the world when it overturned the landmark case of Roe v. Wade. The verdict means conservative states are no longer legally barred from outlawing abortion, so the practice will likely become illegal across much of the country. Now, analysts think the next phase of the legal struggle around reproductive healthcare will deal with abortion pills.
Republican leaders at the state level have fought to do away with abortion pills for some time. Health policy analysts believe the recent Supreme Court decision reversing the Roe v. Wade principles may encourage pro-life leaders at the state level to go further in this regard.
Next big fight looms over abortion pills https://t.co/vIK6PExIn3 pic.twitter.com/ofupnltQKu

— The Hill (@thehill) June 24, 2022
President Joe Biden attempted to reassure pro-choice Americans his administration would do everything in its power to keep abortion pills legally available. However, it's uncertain whether the White House has the authority to overrule states on the matter.
A number of states have already introduced laws limiting the availability of abortion medication this year. In Texas, for example, women cannot use abortion pills after seven weeks of pregnancy, and a similar rule in Indiana sets the limit at 10 weeks. Some states have tried to ban the pills completely, but these measures have encountered legal challenges.
Will we likely see more debate about abortion pills in the coming weeks and months? What do you think about their potential ban?
Copyright 2022, IntegrityMag.com