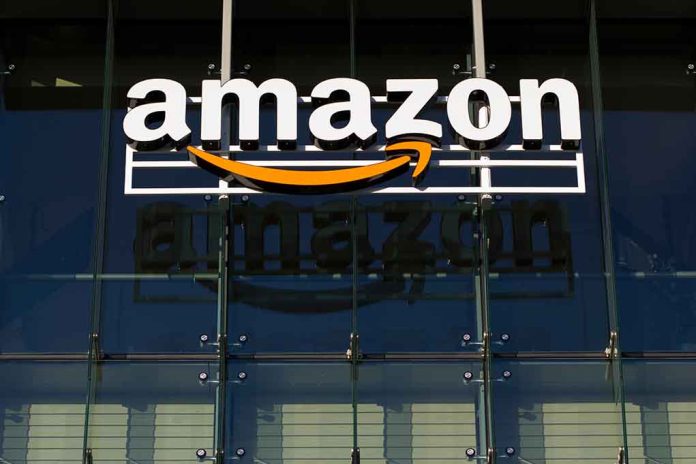 (IntegrityMag.com) – The Chinese Communist Party's (CCP) approach to independent media is no secret; the totalitarian government has a zero-tolerance policy for messages criticizing its goals and agendas. It's a disturbing reality, but not a new development as far as authoritarian regimes go. What's more troubling is how many international corporations are willing to facilitate it.
New reports have emerged about the efforts of online retail giant Amazon to protect a book Chinese leader Xi Jinping wrote from negative reviews on its platform. According to a company insider, the Chinese government approached Amazon with an edict to disallow any ratings or reviews on the book, titled "The Governance of China."
One of the anonymous sources for the story claimed Beijing took this step after a CCP official saw a single negative review of the book — "negative," in this context, meaning less than a five-star rating. The book currently has no comments or ratings on Amazon's Chinese website.
Amazon agreed to Beijing's demand to have anything below a five-star review of Xi Jinping's book The Governance of China removed from its Chinese site https://t.co/8N3SAXg3rV

— The Times (@thetimes) December 20, 2021
Ratings and reviews are a key part of Amazon's attractiveness to consumers; they allow shoppers to get past marketing and spin and see how good or bad a product really is. If the company is willing to make this kind of concession following a request from Beijing, what else might they end up doing? Can we truly trust an organization that behaves this way?
Copyright 2021, IntegrityMag.com