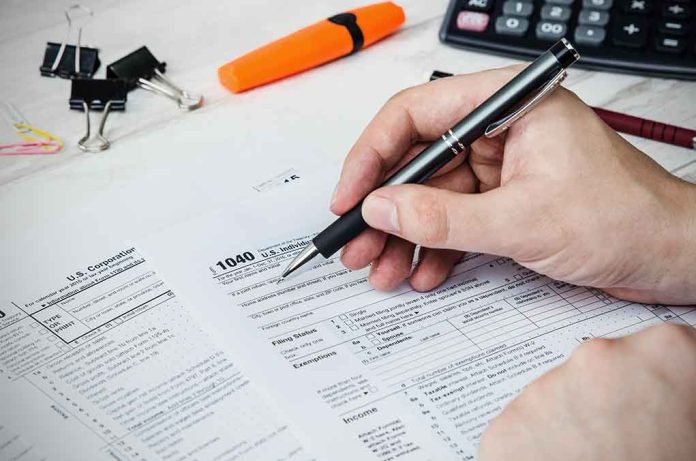 Little Miss 'Tax The Rich' Exposed For Unforgivable Money Scheme
(IntegrityMag.com) – New York Rep. Alexandria Ocasio-Cortez (D) has long been the darling of the radical Left. The de facto leader of "the Squad" endeared herself to liberal voters with her criticism of conservatives, including those who support pro-business measures like tax cuts. Ironically, Ocasio-Cortez's own tax payments may be short a few dollars.
New York's state government has issued fines against Rep. Ocasio-Cortez over her refusal to make payments in relation to tax warrants filed against a business she owned five years ago. Brook Avenue Press was a publishing company the New York Congresswoman established in 2012. State officials filed a tax warrant against the company in 2017, seeking to enforce a $1,618 corporate tax bill. The figure owed has increased to $2,461 due to AOC's failure to pay.
But raising your taxes is perfectly fine….https://t.co/32KQ3GJSOc

— The Chief🇺🇸 (@collins11_m) July 7, 2022
Ocasio-Cortez initially said she would settle what her former company owed. Her office later stated the warrant was erroneous, and she was fighting to have it invalidated. The representative complained the process was slow-moving back in 2020.
Rep. Ocasio-Cortez is famous for her tax-and-spend advocacy. She attended last year's Met Gala wearing a white designer dress with "Tax the Rich" emblazoned in red lettering.
Do you believe Alexandria Ocasio-Cortez's side of the story, or do you think she's dodging taxes on purpose?
Copyright 2022, IntegrityMag.com