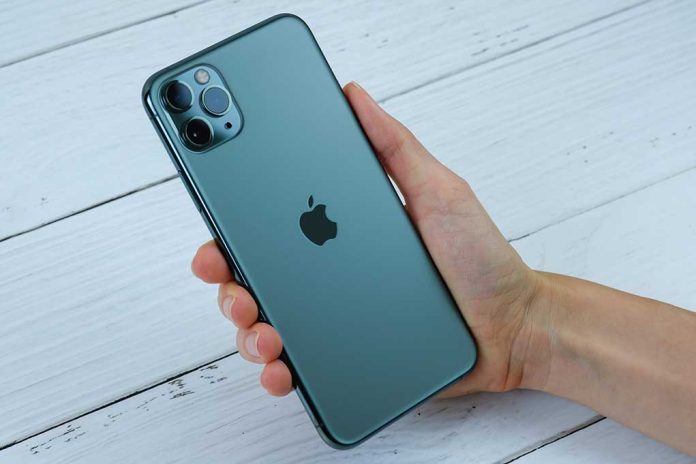 Apple CEO Brown Noses To CCP In Outrageous Interview With State's Media
(IntegrityMag.com) – Big Tech companies have increasingly faced scrutiny in recent years for their failure to stand up to human rights abuses in China. While preaching about liberal morals and values in the United States, large corporations seemingly turn a blind eye to the efforts of the Chinese Communist Party (CCP) to limit the freedoms of Chinese citizens and suppress members of the Uyghur Muslim minority. Apple CEO Tim Cook is the latest Big Tech figure to attract criticism over this issue.
Last month, Cook met with members of the CCP at the Apple Worldwide Developers Congress, a summit featuring app developers who have produced applications adhering to the CCP's draconian laws around communication. The Apple CEO praised China's developers, stating they were important innovators despite the fact many have facilitated the spread of disinformation about the Uyghur population.
Apple's Tim Cook sucked up to China at this year's developers conference.

He gave a glowing interview to CCP mouthpiece China Daily and met with an app developer who is his firm's CCP secretary. https://t.co/dnHbMNeYgC

— Chuck Ross (@ChuckRossDC) June 30, 2022
One such developer is Liu Wei, who founded the video-game company miHoYo. Liu has openly stated his company aims to promote the CCP's vision of the future through its offerings. miHoYo has censored some elements of its games to adhere to government requirements.
Rep. Mike Waltz (R-FL) slammed Cook over his soft stance on China. He accused the CEO, and the company he runs, of ignoring the humanitarian issues in the Asian nation to protect profits.
Do you think more politicians should be challenging Big Tech in this way?
Copyright 2022, IntegrityMag.com