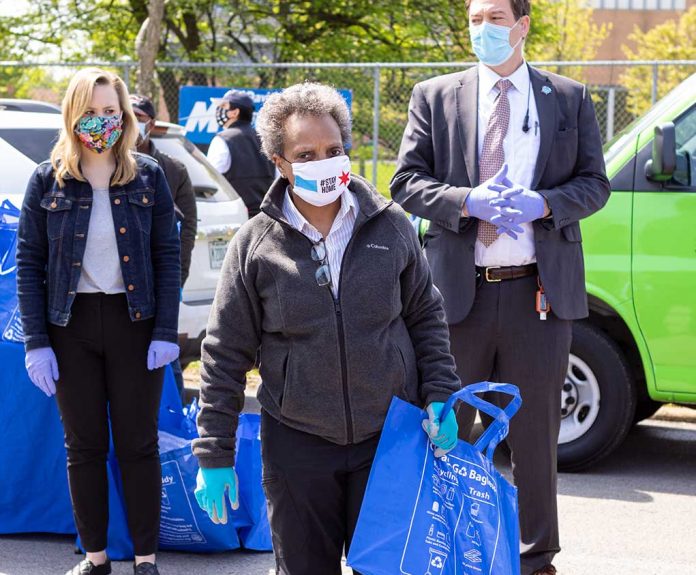 (IntegrityMag.com) – Violent crime has been a problem in America for a long time now, but it's spiraled completely out of control over the last year. Statisticians report 2020 marked the greatest one-year jump in the homicide rate since records began in the 1960s. Unfortunately, we have another horrifying data point to report from Chicago, a city whose name has almost become synonymous with violent crime. 
Last weekend, Chicago reported at least 64 shootings, resulting in 9 deaths. A 12-year-old boy whose mother shot him in the course of an argument over a memory card was among the dead. Two mass shootings also contributed to these statistics.
Chicago Shootings Continue: 64 People Shot, At Least 9 Dead In Weekend Violence https://t.co/YcsTbDRIsb pic.twitter.com/szyfLmjhOu

— Daily Wire (@realDailyWire) September 13, 2021
This report led to renewed questions around Chicago's leadership and its approach to law enforcement. Democratic Mayor Lori Lightfoot has had a troubled relationship with the city's police department of late. Some police force members were particularly angry with Lightfoot in the wake of Officer Ella French's death in the line of duty.  
Lightfoot has repeatedly courted criticism for her failure to stem the tide of violent crime in her city. Many feel she is more concerned about promoting liberal agendas related to income inequality and gun control, despite her protests to the contrary. The controversial mayor is also closely associated with the "Defund the Police" movement, having backed cuts to the Chicago Police Department (CPD) budget last year despite skyrocketing crime rates in the city.
Copyright 2021, IntegrityMag.com