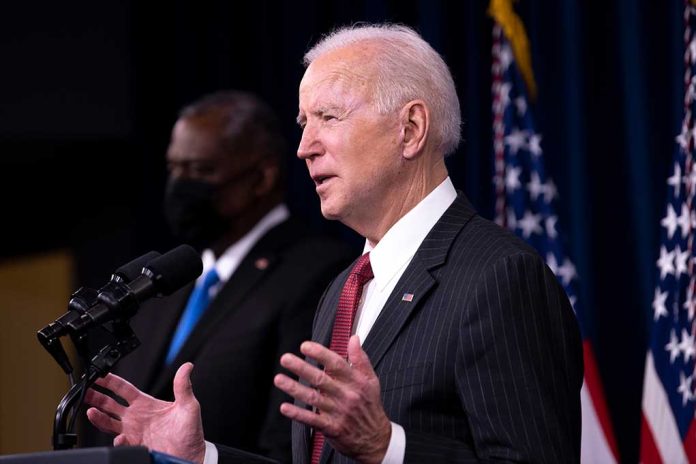 (IntegrityMag.com) – It's no secret that there's a large degree of disagreement when it comes to the events of January 6, 2021. Many Liberals have attempted to portray the day as one of the darkest in American history and lay the entire blame for what unfolded at the feet of then-President Donald Trump. President Joe Biden adopted this strategy again during a recent speech, but it appears he may have gotten his figures wrong.
President Biden gave a speech in Superior, WI on Wednesday, March 2. During his address, he claimed five police officers died at the hands of Trump supporters at the Capitol Building on January 6. However, fact-checkers have since debunked this claim.
Brian Sicknick, an officer of the US Capitol Police, died a day after the riot. Doctors determined Sicknick died of two strokes resulting from an artery clot. Rioters did not cause his death. Along with Sicknick, four other law enforcement officers died by suicide weeks after the attack. Still, none of these deaths were homicides perpetrated by Donald Trump's supporters, which is what Biden implied.
President Joe Biden paid tribute to police officers who died in the line of duty, singling out those killed or wounded during the U.S. Capitol insurrection on Jan. 6. https://t.co/oXJ2bAxXJP

— Bloomberg (@business) October 16, 2021
Is this kind of casual misrepresentation acceptable coming from the president of the United States, or should we expect more from the leader of the free world?
Copyright 2022, IntegrityMag.com