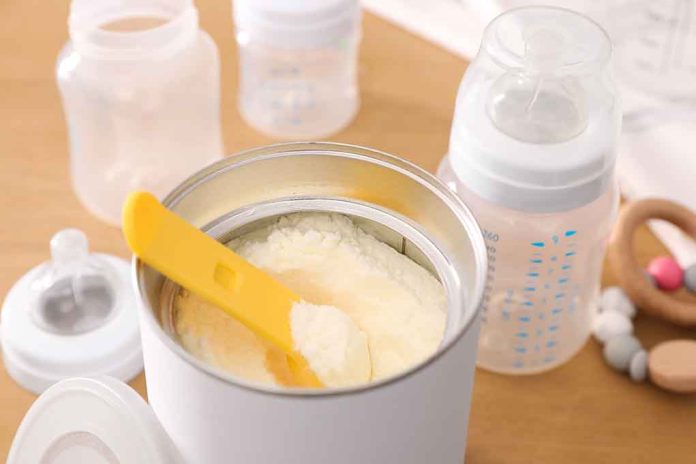 Biden Celebrates A Solution To The Problem He Created
(IntegrityMag.com) – Over the last number of weeks, millions of Americans have been worrying about baby formula. Following reports of illnesses and two deaths, one of the largest formula production plants in the United States issued recalls and paused operations in February. The move compounded existing pandemic-related supply issues, and now stores across the country are struggling to keep the essential commodity on the shelves. Over the weekend, President Joe Biden celebrated the arrival of a large shipment of baby formula from overseas.
On Sunday, May 22, the president released the tweet below announcing the success of the first flight under Operation Fly Formula, during which nearly 40 tons of baby formula landed in Indiana via military transport. White House Press Secretary Karine Jean-Pierre announced the mission to reporters on Air Force One during Biden's flight to Japan from South Korea.
Baby formula shortage: Biden celebrates as 78,000 pounds of baby formula flown to US https://t.co/TrgaQ68Prw

— Fox News (@FoxNews) May 22, 2022
This is reportedly just the first flight of several the Biden administration arranged under Operation Fly Formula. Officials expect two more pallets of baby formula to arrive in the United States this week. Additionally, the president has used the Defense Production Act to speed up the production rate here.
Do you think this strategy will end the baby food shortage before things really get out of hand?
Copyright 2022, IntegrityMag.com