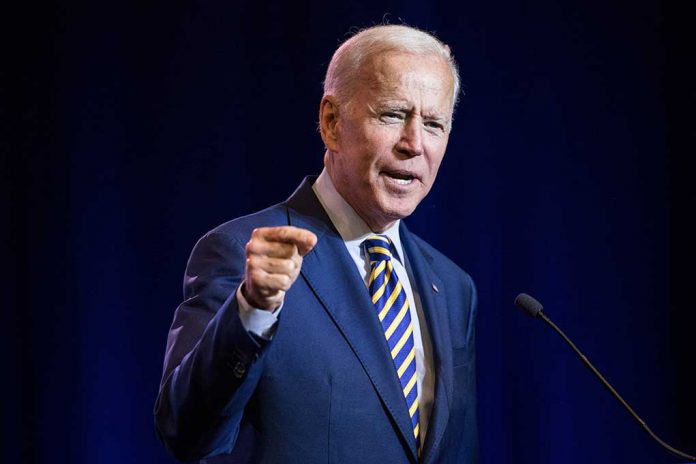 (IntegrityMag.com) – China is coming under increasing pressure for its poor human rights record. It's difficult to know exactly what's going on in the communist nation as leaders control media activity closely, but pieces of damning evidence continue to emerge. Of particular concern is the treatment of the Uyghur population in the Xinjiang province, which some commentators have branded a genocide.
Now, the Biden administration is taking a stand against China over this issue. On Thursday, June 24, the White House released a statement announcing a ban on imports of silica-based products from a company based in Xinjiang. Hoshine Silicon Industry Co., Ltd has been accused of using forced labor in its facilities.
Solar panels use silica products in their production and are a central feature of President Biden's plans to make the US more environmentally friendly. Officials are not yet sure how big an impact this move will have on the solar energy industry here. The Solar Energy Industries Association has expressed its support for the ban, citing the lack of transparency in Xinjiang's supply chains.
JUST IN: Biden hits China on solar panels over human rights abuses https://t.co/3tSy4pRl0I pic.twitter.com/3154i6RLAP

— The Hill (@thehill) June 24, 2021
When Joe Biden took office, one of the many complaints people had about him was that he had too cozy a relationship with China's leaders. Moves like this indicate that he has taken these concerns seriously.
Copyright 2021, IntegrityMag.com