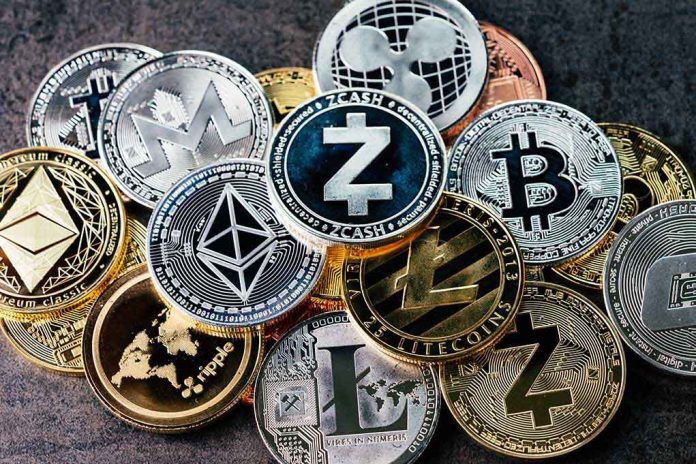 Big Government Can't STAND Cryptocurrencies – Here's Their Next Move
(IntegrityMag.com) – Many investors and financial experts believe cryptocurrencies could hold the future of global finance in their hands. However, regulators are increasingly beginning to worry about the risks associated with decentralization. Now, lawmakers from both sides of the political aisle in Congress are attempting to rein in cryptocurrencies via new legislation.
Senators Cynthia Lummis (R-WY) and Kirsten Gillibrand (D-NY) introduced the Responsible Financial Innovation Act on Tuesday, June 8. If it passes into law, the bill will become the federal government's first real attempt at properly categorizing and regulating digital assets.
Gillibrand and Lummis' proposed framework would see almost all digital currencies treated like commodities for investment purposes. More traditional investment commodities include wheat and crude oil. The legislation provides that cryptos would not fall under the Securities and Exchange Commission jurisdiction like more conventional securities. Instead, the tokens would generally be under the regulatory authority of the Commodity Futures Trading Commission.
Bitcoin and other cryptocurrencies are headed for regulation https://t.co/h0uGuJm4Qg

— TheBlaze (@theblaze) June 7, 2022
An exception to this classification would arise if a particular digital asset entitles its holder to the kind of benefits enjoyed by corporate investors. These benefits might include dividends, a financial stake in the issuing entity, and liquidation rights. According to staffers for both senators, a wider group of lawmakers from both parties has been involved in drafting this legislation.
Do you think this is a step in the right direction?
Copyright 2022, IntegrityMag.com