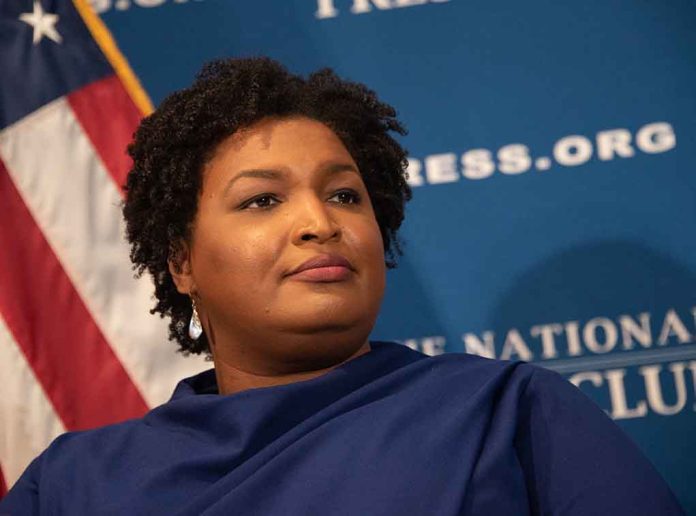 GOP Governor Willing To Fight To Save America's Soul From Democrats
(IntegrityMag.com) – With the drama of the 2020 presidential election still fresh in their minds, voters are currently returning to the polls for primaries ahead of the midterm election season of 2022. A number of high-profile candidates have already bowed out at the primary stage. Currently, Georgia Governor Brian Kemp (R) is preparing for a November match-up against controversial Democratic challenger Stacey Abrams.
Governor Kemp appeared on Fox News on Sunday, June 5, to discuss the race and his strategy for getting the upper hand over Abrams. Kemp highlighted that Abrams was an ardent supporter of Joe Biden while the president was still running. The governor noted the large number of consequential mistakes the Biden administration has made and questioned whether someone who helped put it in place was fit to govern the state of Georgia. He warned voters that the Democratic hopeful would bring many of the problems Biden has caused to the state.
All eyes on Georgia again. Stacey Abrams has won the Democratic nomination for Georgia governor, potentially setting up a rematch against GOP Gov. Brian Kemp. https://t.co/NJE8R85yzR

— Raven Tiara Brown (@WHEC_RBrown) May 25, 2022
Kemp overcame former Republican US Senator David Perdue with ease in the primary race even though former President Donald Trump endorsed Perdue following Kemp's criticism of Trump. Despite a perceived rift between Trump and Kemp, Kemp was keen to praise the Trump administration during his Fox interview.
Do you think Brian Kemp's bid to overcome Stacey Abrams will succeed?
Copyright 2022, IntegrityMag.com