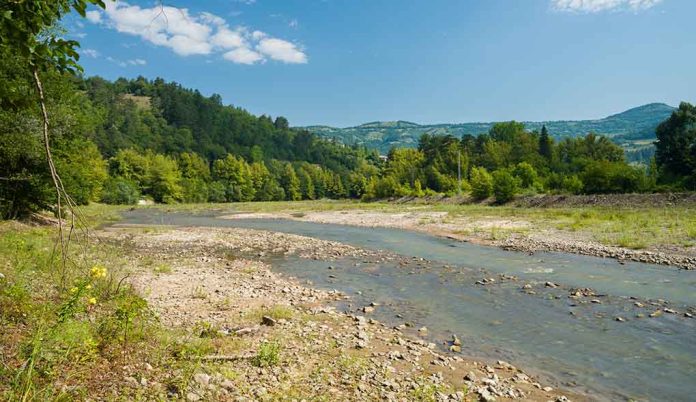 Turn Off The Shower Or California's Governor Will Turn It Off For You
(IntegrityMag.com) – The state of California is no stranger to extended periods of dry weather. The arid climate has caused many problems in recent years, notably wildfires and drought. As the summer season gets underway, the latter of these issues is rearing its head again, and state residents may need to take drastic measures to keep things under control.
Democratic Governor Gavin Newsom discussed the possibility of severe cutbacks and restrictions regarding water usage for California individuals and businesses during a meeting with state water agencies, Reuters reported. The governor said Californians had previously done a good job of voluntarily limiting their water usage in times of drought. Still, he also said discipline in this area was regressing, and water consumption was creeping up in areas of the state.
Old habits die hard — we get it.

But, California, we are in a DROUGHT.

So, we all have to step up to conserve water …

and stop pre-rinsing before putting dishes in the dishwasher.https://t.co/eE1blJon0n pic.twitter.com/bB4i4WCaZI

— Los Angeles Times (@latimes) May 20, 2022
Newsom also told water agency heads to encourage area residents to minimize watering their lawns, do less laundry, and spend less time in the shower. This appeal comes as some areas of the state are already facing water restrictions; the Metropolitan Water District in Southern California has told residents of some counties not to water their lawns more than twice a week. As the situation worsens, more cities are likely to add similar efforts.
Copyright 2022, IntegrityMag.com