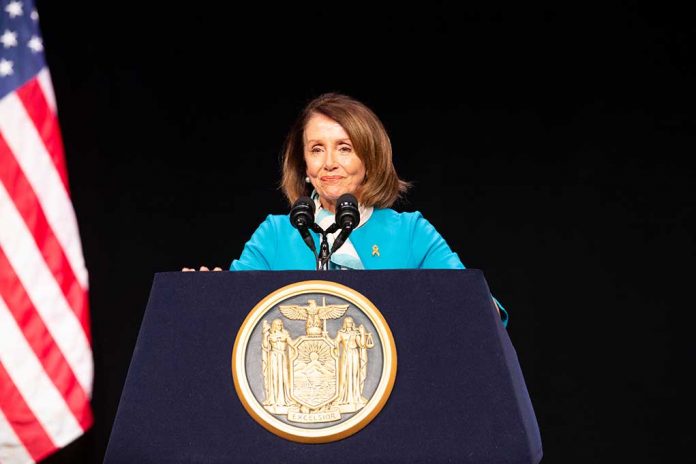 (IntegrityMag.com) – Congress must juggle multiple delicate issues this week, as talks over two massive spending bills appear to be making little or no progress. Far-Left Democrats in the House of Representatives threaten to reject a $1.7 trillion bipartisan infrastructure bill unless Moderate Democrats simultaneously pass a $3.5 trillion social spending bill in both the House and Senate. To complicate matters, the federal government will enter a shutdown on Friday, October 1, unless Congress passes a new funding bill.
Congressional Democrats scrambled to assemble a measure to avert this crisis on Wednesday morning. Funding for this fiscal year expires at midnight on Thursday, and a new fiscal year begins on Friday.
Clock ticking for #US #Congress as Friday #government #shutdown loomshttps://t.co/Kib9a6c66P

— The Business Standard (@tbsnewsdotnet) September 29, 2021
House Speaker Nancy Pelosi (D-CA) scheduled a vote on the infrastructure bill on Thursday. President Joe Biden has reportedly returned to Washington, DC, from Chicago to hold emergency negotiations with key Congress members to reduce the size of the $3.5 trillion legislation so that both measures might pass.
Along with these issues comes the looming debt ceiling crisis set to descend in mid-October. Janet Yellen, Treasury Secretary, has warned Congress the federal government will run out of money within three weeks unless they raise the debt ceiling. Republicans have refused to entertain the idea of upping the ceiling because they feel it will only encourage extravagant Democratic spending. On Tuesday, the GOP blocked a Senate legislative attempt to raise the debt ceiling.
It looks like the pressure is on in Washington for the remainder of the week.
Copyright 2021, IntegrityMag.com