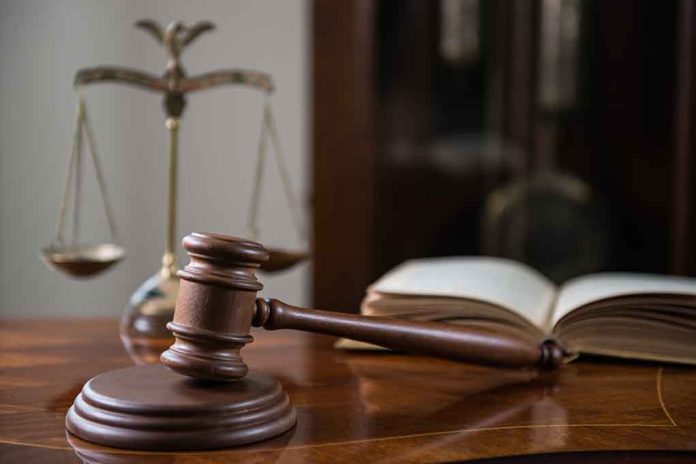 (IntegrityMag.com) – On Saturday, November 6, the FBI carried out a raid on the New York apartment of James O'Keefe, a journalist and founder of the right-wing activist group Project Veritas. Agents also executed warrants on the homes of two other people with connections to Project Veritas in the preceding days. The raids reportedly formed part of the agency's investigation into the theft of the diary of Ashley Biden, President Joe Biden's daughter.
The FBI came under fire following the raids, with detractors claiming they violated journalistic privilege as protected by the First Amendment. Now, three GOP lawmakers have demanded information about the raid on O'Keefe's home from the Department of Justice.
Reps. Jim Jordan (R-OH), James Comer (R-KY) and Ron Johnson (R-WI) wrote a letter to Attorney General Merrick Garland claiming that as part of a grand jury investigation, the search warrant on O'Keefe's home should have remained private. Stories about the raid broke in the media in the hours immediately after it happened.
BREAKING! The federal court has just ordered the DOJ to STOP extracting data from our client, journalist James O'Keefe's phone, and ordered a hearing. Counsel for Project Veritas asked the court to do this yesterday! pic.twitter.com/nBrmf4myuj

— Harmeet K. Dhillon (@pnjaban) November 11, 2021
The lawmakers question whether a department employee might have leaked nonpublic information in a political attack on Project Veritas. They state that any such action would amount to an unacceptable politicization of the FBI or DOJ.
Do you think Project Veritas has become the target of unfair political attacks by federal law enforcement?
Copyright 2021, IntegrityMag.com