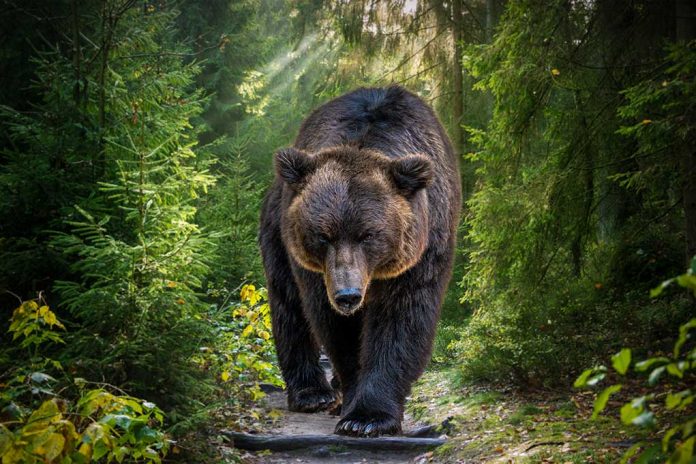 (IntegrityMag.com) – If you live in a part of the United States where bears reside, you'll no doubt be familiar with best safety practices regarding the wild predators. It's important to remember basic things, like never leaving food unattended and staying vigilant while walking outdoors. That said, there's not much that can prepare a person for the experience of coming across a bear in one's own garage, but that's exactly what happened to country singer Brett Eldredge recently.
Earlier this month, Eldredge posted a video on his Instagram account showing a bear in the garage of his home in Asheville, North Carolina. The musician said he was about to leave the house to run when the encounter happened.
Bear with me: Country singer Brett Eldredge had an encounter with a bear in a garage at a North Carolina home. Eldredge opened the garage door at a home and was about to go on a hike when he saw the bear pulling on a trash bin. https://t.co/SsWTRiLLdt #odd

— AP Oddities (@AP_Oddities) September 9, 2021
The bear was apparently trying to access the inside of Eldredge's garbage bin. Once they came upon the animal, Eldredge and others present tried to get rid of it by making noise. Ultimately, the furry invader had to leave the garage empty-handed because he couldn't get the bin open.
While this story had a happy ending, it serves as a reminder of the dangers bears can pose. Instances like these are reportedly becoming more common in the western part of North Carolina; a teenager suffered serious injuries from a bear attack earlier this year while on a camping trip in the area.
Copyright 2021, IntegrityMag.com