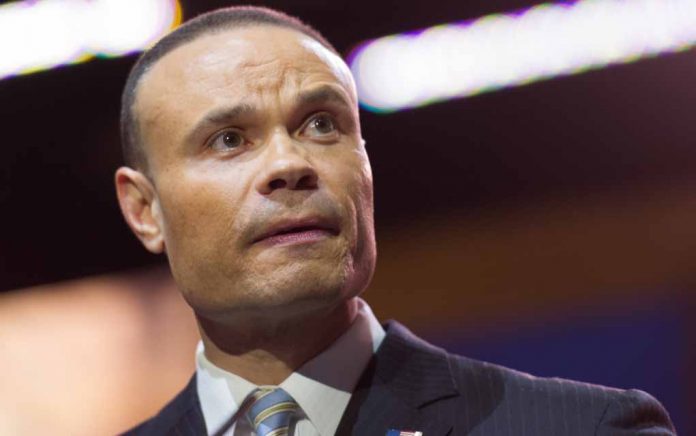 (IntegrityMag.com) – One might imagine the federal government would prioritize ways to fix the progressively worsening situation on our southern border. Yet, it appears the Biden administration has taken a different approach: the president and his officials have laid the blame for the crisis at former President Donald Trump's feet, even though it started after he left office.
At least one person is questioning the veracity of this claim. On Saturday, August 7, Conservative personality Dan Bongino slammed President Joe Biden and his team during his show, saying the Democratic party has "a love affair with lying."
Deceit from Democrats has an opportunity cost for people who live here.

"It's preventing us from focusing on what really matters here…"https://t.co/zU57eVEv5Z

— Washington Examiner (@dcexaminer) August 9, 2021
Bongino targeted Democratic rhetoric around immigration policy, claiming the US is now essentially a borderless nation. He claims people can now "waltz right in" to America because the Biden administration has "evaporated" the Southern border.
He went on to discuss the "opportunity" costs to the American people. Because of the focus on the border issues, Liberals aren't actually prioritizing projects like "treatments, therapeutics, [or] public education." As a final example, Bongino talked about the explosive crime waves, characterized as temporary, that surged throughout metropolitan areas last summer. Unfortunately, those crime waves have continued unabated in many cities, he said.
Bongino summed up by looking ahead to the mid-term elections in 2022, saying they can't "come quickly enough." If Republicans manage to retake control of the Senate and House, he believes we could be looking at a very different approach to government by the start of 2023.
Copyright 2021, IntegrityMag.com