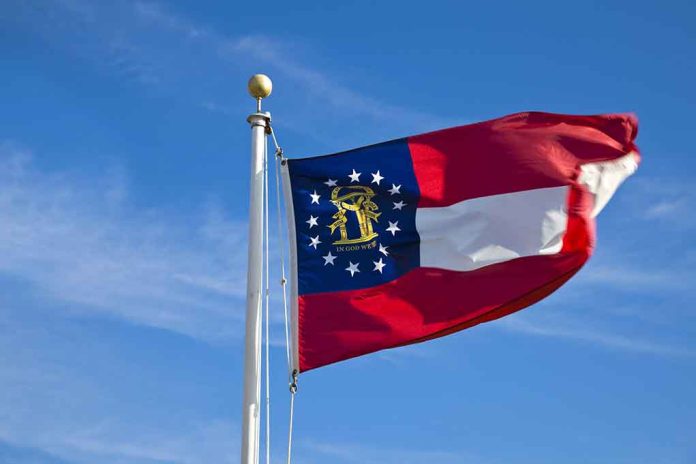 (IntegrityMag.com) – The state of Georgia has provided the setting for many fierce debates over the last year. One of the highest-profile election recounts in the wake of disputes about last year's presidential vote took place in Fulton County. Former President Donald Trump was adamant Governor Brian Kemp had failed Americans by refusing to support his claims about election fraud. Now, Kemp's position could cost him big time as members of his own party appear determined to run against him for his incumbent seat as governor.
On Monday, October 6, David Perdue (R) announced his intention to run against Gov. Kemp in Georgia's next gubernatorial election in 2022. This move follows controversial Democrat Stacey Abrams' announcement saying she will run in the race.
Perdue is a staunch ally of Donald Trump's who has spoken out against Kemp for opposing the former president. In the video he posted announcing his candidacy, Perdue criticized Kemp again for prioritizing bashing Trump over battling Stacey Abrams and helping the citizens of his state. Perdue also stressed how crucial it was for Georgia not to elect Stacey Abrams to the governor's office, accusing her of belonging to the woke left.
Breaking News: David Perdue, a former U.S. senator and an ally of Donald Trump, is expected to challenge Gov. Brian Kemp in the Republican primary for governor of Georgia. https://t.co/jfGg9NLMHH

— The New York Times (@nytimes) December 5, 2021
Former President Trump was quick to offer Perdue his support, endorsing the candidate in a statement criticizing the incumbent governor.
Copyright 2021, IntegrityMag.com