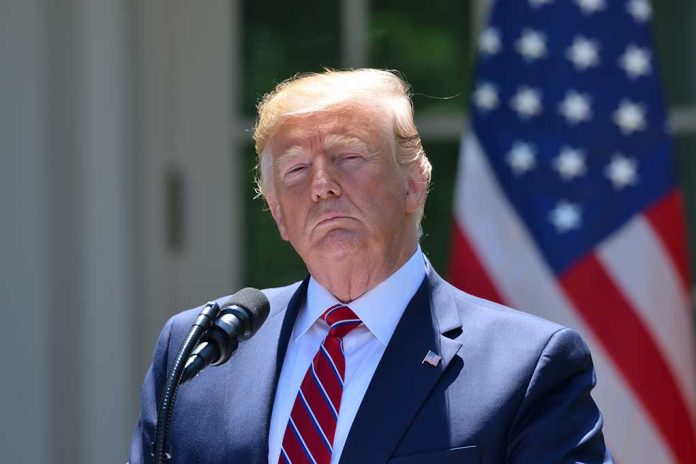 (IntegrityMag.com) – Democrats tried to use whatever means they could to damage former President Donald Trump while he was in office. Even nearly a year after he departed the White House, it appears little has changed. Trump faces legal battles on several fronts, with investigators looking into various aspects of his business and personal affairs. Let's look at a few of the legal issues the far-left is currently trying to impose on the past president.
Business Dealings Investigation: New York
In Democratic-led New York, prosecutors have been looking into Trump's financial and tax dealings for some time. Following the expiry of the term of the previous grand jury in the case, New York recently installed a new panel.
Reports suggest the new grand jury will examine how the Trump Organization valued assets on its books. A previous indictment, which became available for public viewing in July, charged the organization's chief financial officer Allen Weissberg, along with the organization itself, with tax fraud.
Donald Trump himself has dismissed the accusations against him as being politically motivated.
Election Interference: Georgia
Fulton County District Attorney Fani Willis opened an investigation into the potentially illegal actions some officials alleged Trump took to influence last year's presidential election. As part of this probe, Willis has instructed top state officials to preserve election records, especially material that may show attempts to influence the figures in charge of election administration.
January 6 Capitol Building Incident: Washington, DC
Attorney General Karl Racine of the District of Columbia has said he is trying to establish whether Trump may have illegally incited the riot that took place at the Capitol Building on January 6 of 2021. Specifically, Racine is examining whether some of Trump's statements violated a DC law banning public commentary from inciting violent actions.
The former president would only face a misdemeanor charge if indicted in this investigation. The maximum applicable sentence would be six months of imprisonment.
Civil Lawsuits
Additionally, Trump faces private individuals filing suits against him too. These include a lawsuit his estranged niece, Mary Trump, filed over an allegation that he and other members of the Trump family had defrauded her out of inheritance money. Other suits include filings from members of the Capitol Police who blame him for the January 6 riot.
Are these legal battles just a way to keep Trump busy as he eyes a potential run for the White House in 2024? What else to Democrats have in store for the 45th president?
Copyright 2021, IntegrityMag.com