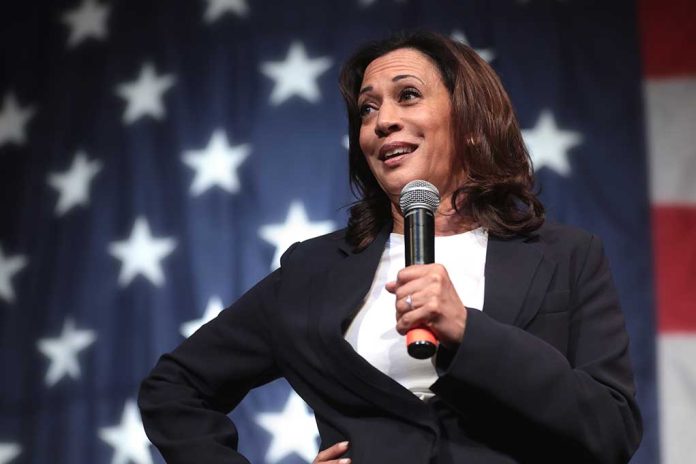 (IntegrityMag.com) – Disappointment after the release of new polling data is likely becoming a common sensation in the White House. It wasn't always this way; President Joe Biden could hardly have done better in polls before his election.
After a hard year, though, voters are much less enthusiastic about his performance. Vice President Kamala Harris hasn't escaped the scrutiny, and voters who were once delighted at the prospect of having Harris as VP are now turning against her.
Harris' Failures at the Border
Fernando García, executive director of the Border Network for Human Rights, was optimistic about Kamala Harris when she first took office. He met the vice president in June, after Biden tapped her to take charge of the blooming crisis on the southwest border and thought she could make a positive difference in policy reforms. Unfortunately, much of this positivity has deserted him.
During a recent interview, García said he's still holding on to some hope Kamala Harris might be the one to steer the administration's approach to immigration down a positive route. However, he bemoaned the fact that so much time has passed without any real progress.
What Else Is Going On?
While the border might be the most obvious of Kamala Harris' failures, it's not the only one by any means. The commander in chief handed the vice president responsibilities for projects like voter access, abortion rights and foreign diplomacy. Her performance in these areas underwhelms left-leaning voters as well.
Regarding abortion, for example, many Democrats feel she should be doing more to stem the flow of restrictive new pro-life laws in many states. The best-publicized of these is the one currently in full-force in Texas. It's now a civil offense to procure an abortion there after the detection of a fetal heartbeat. There have been hundreds of new abortion restrictions introduced across nearly every state this year, with varying degrees of success.
Bakari Sellers, who also worked on Harris's presidential campaign until she ultimately bowed last year, has been an outspoken supporter of the vice president. Sellers complained that Harris's portfolio is simply too difficult for her, adding that Joe Biden has failed to give her tasks in which she would be more likely to find success.
So, has Kamala Harris been a failure? Most Republicans probably think so. It looks like even her supporters on the Left are starting to come to the same conclusion.
Copyright 2021, IntegrityMag.com