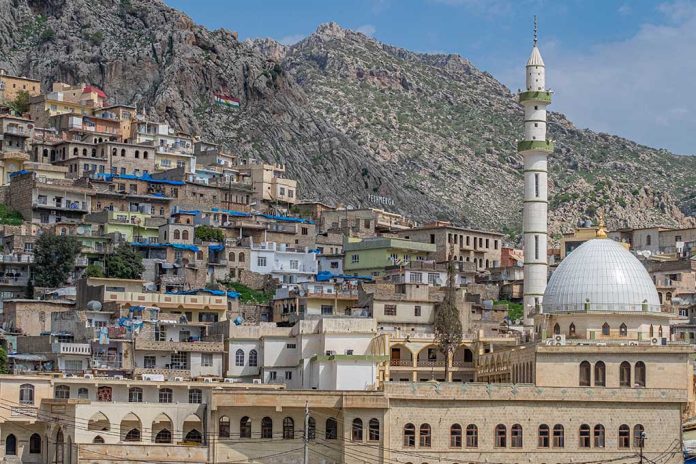 (IntegrityMag.com) – Since the US military departed Afghanistan on August 31, Islamic extremism has been on the rise in the Middle East. ISIS-K has perpetrated several deadly attacks in the nation, and American authorities believe the severity of the group's threat to the United States will rise sharply over the coming months. Terrorist activity is also taking place in Iraq.
On Tuesday, October 26, the Islamic State, also known as ISIS, attacked the village of Al-Hawasha in Iraq, killing 11 people and injuring 13 others. The targets of this week's attack were reportedly villagers belonging to the Bani Tamim tribe. Reports indicated members of Iraq's security service also lived in the village.
#IslamicState's attack in #Iraq's North Baghdad kills 11 people#Baghdad #ISIS #terrorismhttps://t.co/hFG13MZ90H

— Outlook Magazine (@Outlookindia) October 27, 2021
This attack comes after the arrest of Sami Jasim, ISIS's head of finance, at an undisclosed location earlier this month. While ISIS will likely find a replacement for Jasim without difficulty, analysts have noted he could yield valuable information about the terrorist organization to the Iraqi authorities, making him an important prisoner.
The extremist group has also claimed responsibility for a bomb attack that took place in Uganda last Saturday. At least one person died following the blast.
While ISIS is nowhere near as powerful now as it was several years ago, this uptick in terrorist activity from the group will be enough to cause worry among defense officials in Washington, DC.
Copyright 2021, IntegrityMag.com