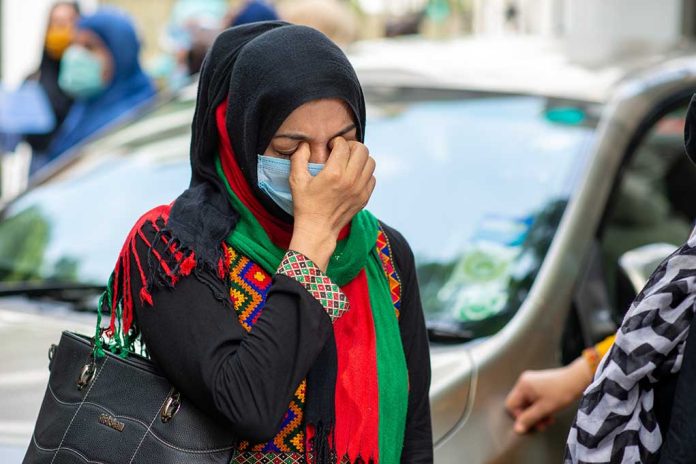 (IntegrityMag.com) – The US military withdrawal from Afghanistan reached completion on August 31 of this year. The media scrutinized everything happening in the war-torn Middle-Eastern nation in the days and weeks following, but attention gradually pivoted elsewhere as time passed.
Unfortunately for the people who remain in Afghanistan under Taliban rule, the situation is as dire as ever. Last week, tragedy struck again.
Suicide Bombing in Kandahar
At least 37 people lost their lives, with around 70 others suffering wounds, after a suicide attack at a mosque in Kandahar on Friday, October 15. No group has yet come forward to claim responsibility for the strike, but the Taliban confirmed it's investigating the incident. No one has yet confirmed how many bombers attacked the mosque.
The bombing happened at the Imam Bargah, or Fatima, mosque. Following the incident, photos and videos circulated online of blood on the floor of the Shiite house of worship.
Third Attack of Its Kind
Though attackers remain unknown, authorities in Afghanistan strongly suspect the strike was the work of Islamic State Khorasan (ISIS-K). That group claimed responsibility for a similar attack in the Afghan city of Kunduz on October 8. That bombing also happened at a mosque and took more than 40 lives.
The group claims the person who carried out that assault was an Uyghur Muslim, and the intended targets were Taliban members and Shiite Muslims. The mosque targeted in Kunduz was also Shiite.
Another such incident took place outside the Eid Gah mosque in the Afghan capital of Kabul on October 3. In this case, the bombers chose to strike during a memorial service for Zabiullah Mujahid's mother. Mujahid is a spokesperson for the Taliban. None of the people who lost their lives after this attack were Taliban fighters.
Multiple Terrorist Groups
In August, ISIS-K was also responsible for the suicide bomb offensive at Kabul's international airport that left 13 American military personnel dead along with over 100 others.
Like the Taliban, ISIS-K is a Sunni Muslim group. It carries out attacks against Shiite Muslims but also against the Taliban. It opposes Afghanistan's new leaders because the ruling militia has failed to adopt a stricter approach to Islamic law.
The recent events serve to illustrate just how fractured and dangerous the political situation in Afghanistan is right now. It looks like the war-torn nation will struggle to find peace without outside help.
Copyright 2021, IntegrityMag.com