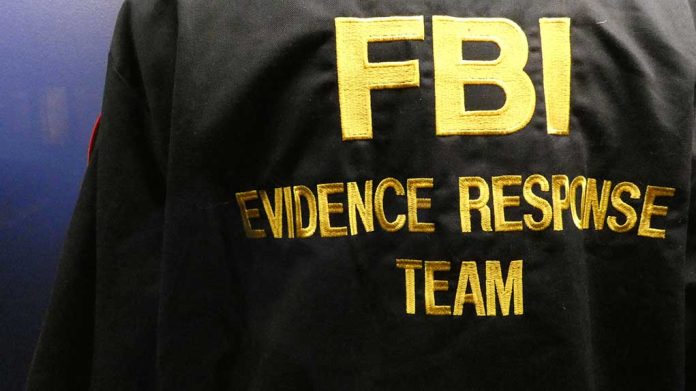 (IntegrityMag.com) – There's no doubt Michigan Governor Gretchen Whitmer (D) is a divisive leader. Her hard-left approach in many policy areas has made her deeply unpopular in conservative circles. While most of her political critics have remained civilized regarding their complaints, four men are currently on trial for plotting to kidnap the governor.
The case recently became even more disturbing as it emerged the defense lawyers and the judge in the case have received threats regarding their involvement.
The FBI Gets Involved
On Wednesday, March 30, reports emerged FBI agents had raided a residential property in the suburb of Hazel Park, near Detroit, Michigan. The operatives were allegedly looking for evidence connected to threats against US District Judge Robert Jonker, who is presiding over the case, and lawyers Josh Blanchard and Christopher Gibbon, who are the current defense attorneys.
FBI officers in Detroit will reportedly continue to liaise with other agency offices and law enforcement agencies while seeking to apprehend the people behind for the threats. If and when authorities find the responsible parties, federal or state law enforcement will proceed with the case.
Sadly, this isn't a new phenomenon. According to Michael Bullotta, a defense attorney based in Detroit, threats "come with the territory" of highly publicized cases like this one. Bullotta explained defense lawyers are more vulnerable to this kind of behavior because, unlike prosecutors, they don't have the backing of law enforcement agencies. He also said defenders are more likely to become targets because they often work for violent and dangerous criminals.
Justice Jonker remains conscious of the threats to those involved in the case. In fact, he's withholding juror names from the public to ensure they don't feel under threat.
The Kidnapping Plot
Barry Croft Jr., Brandon Caserta, Daniel Harris, and Adam Fox stand charged with conspiring to kidnap the Democratic governor. There are also charges related to the production and possession of explosives in the cases of Harris, Fox, and Croft.
According to testimony, the motivation behind the plot was antigovernmental. Barry Croft Jr., accused of leading the plot, allegedly has a strong dislike and distrust of the government.
Two other men involved in the plot, Kaleb Franks and Ty Garbin, pleaded guilty and are now giving evidence against the other four alleged participants. Whitmer has not commented extensively on the kidnapping plot or the court case in the public sphere.
Copyright 2022, IntegrityMag.com