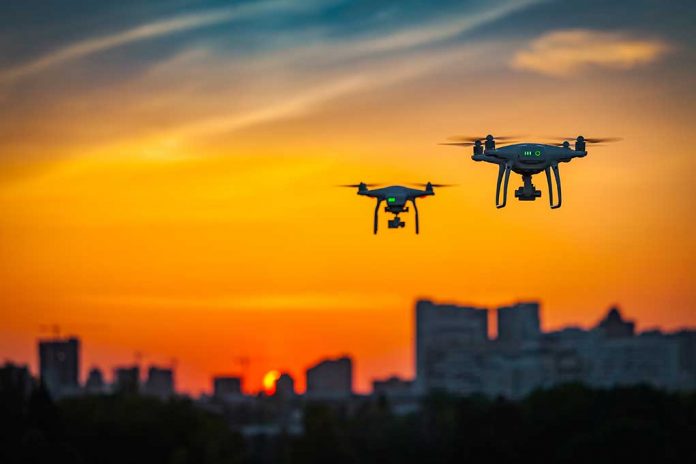 (IntegrityMag.com) – Vaccination continues to be the hot-button issue for many politicians and media commentators. Although inoculations have been freely available to every American since the beginning of the summer, vaccination rates are still much lower here than in many other countries. President Joe Biden and his officials have decided not to accept this situation, introducing a vaccination mandate for workplaces with 100 or more employees to curb reluctance toward the preventative. However, one government worker thinks this measure doesn't go far enough.
Project Veritas, the guerrilla journalism group that works to expose secret scandals, recently released a video showing a Food and Drug Administration (FDA) economist advocating the use of drones for forced vaccination. Speaking to an undercover journalist on a hidden camera, Taylor Lee, a low-level economist at the FDA, suggested the drones could shoot "blow darts" containing the Johnson & Johnson vaccine into people. He specifically suggested targeting African Americans and low-income individuals from other races who are hesitant about vaccination. 
https://twitter.com/carolinapress/status/1441028889615142914
Lee also voiced his support for the idea of a registry containing the details of people remaining unvaccinated. He conceded this would be a costly endeavor and that it would resemble the approach of Nazi Germany to its Jewish population, but he said it was a good idea nonetheless.
It's important to note that Taylor Lee made these remarks in an unofficial capacity, in what he believed were private settings. However, the recordings serve to illustrate the contempt some pro-vaccine government operatives have for the unvaccinated.
Copyright 2021, IntegrityMag.com