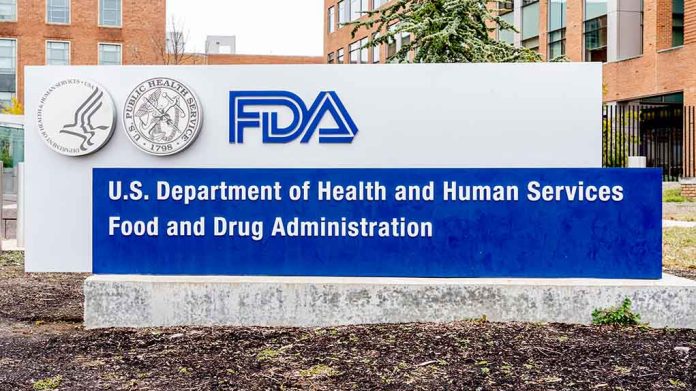 FDA Officials Release New Warning For Kids
(IntegrityMag.com) – One of the most contentious elements of the debate around trans rights is the question of what to do when a child decides to interfere with their hormones. Should medical professionals facilitate this decision by prescribing puberty-blocking drugs? In a worrying development, the Food and Drug Administration (FDA) has just issued a warning about the potential side effects of puberty blockers.
According to the publication, there is a "plausible association" between the use of gonadotropin-releasing hormone agonists and the development of symptoms in girls between the ages of 5 and 12 that appear similar to those associated with brain tumors. These symptoms include loss of vision and swelling of the brain. The FDA specifically named products with the active ingredients triptorelin, nafarelin, histrelin, and leuprolide acetate.
FDA Officials Warn Of Brain Swelling, Vision Loss In Minors Using Puberty Blockers https://t.co/xUEqXluGJE pic.twitter.com/H48hrySP9F

— Daily Wire (@realDailyWire) July 27, 2022
It's not yet clear precisely how puberty blockers engender these effects in young people taking them. Based on data from six cases it's seen thus far, the FDA has concluded a correlation exists and therefore decided to attach a warning label to puberty-blocking medications to highlight the possibility of these issues.
This development comes as the Biden administration has been promoting supposed "gender-affirming care" as necessary for many youths.
Do you think puberty blockers and other similar interventions should be available to children and teenagers?
Copyright 2022, IntegrityMag.com