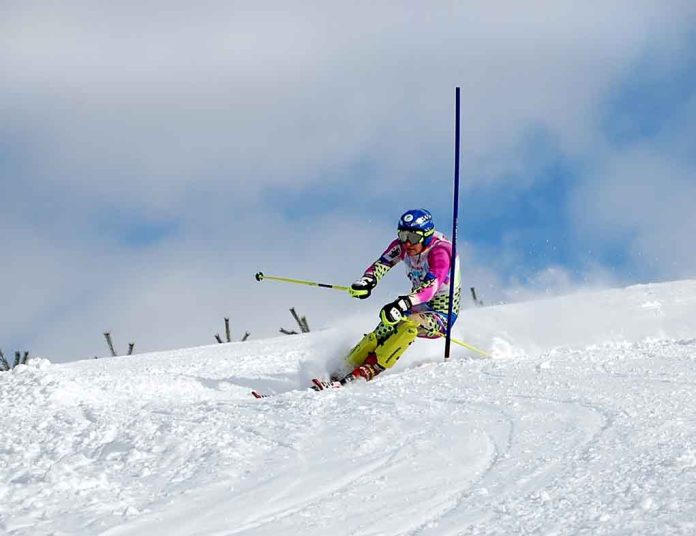 (IntegrityMag.com) – The Winter Olympics currently underway in China have been mired in controversy for some time, with several nations, including the United States, engaged in a diplomatic boycott of the event over apparent human rights abuses. It's not just the political backdrop causing division, though; some of the contests themselves have also been controversial.
Judges disqualified five female skiers during the mixed team ski jump event on Monday, February 7, due to uniform violations. Reportedly, the competitors' pants were too baggy, and the weight of skiing equipment was also a problem. The skiers losing their places in the contest were Katharina Althaus (Germany), Silje Opseth (Norway), Anna Odine Strøm (Norway), Daniela Iraschko-Stolz (Austria) and Sara Takanashi (Japan).
Female ski jumpers disqualified over baggy clothing at 2022 Olympics: 'Destroyed' the sport https://t.co/zjV1bSCYJT pic.twitter.com/VfEmCwnc0g

— New York Post (@nypost) February 8, 2022
Athletes and coaches expressed their fury following the disqualifications, protesting that Olympic officials were using different standards to judge equipment than they had during the season's previous events. The rules in this area are quite complex, as the individual athletes' sizes and weights must be taken into account to avoid some gaining unfair advantages based on body mass.
Slovenia eventually won the event. Russian representatives claimed the silver medal (officially, the Olympic Committee banned Russia from Olympic competition as a nation over sustained doping concerns), and Canada won the bronze.
Copyright 2022, IntegrityMag.com