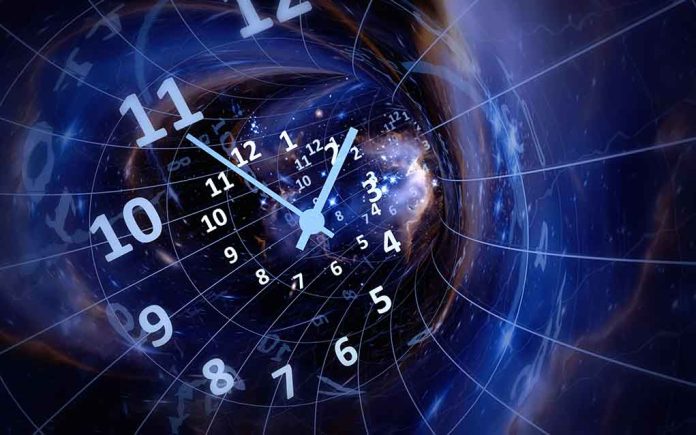 (IntegrityMag.com) – Virginia authorities pulled down a statue of Robert E. Lee, a famed Confederate general, in September 2021 following extended controversy about his history of racial discrimination. Following the statue's removal, experts set about opening the pedestal it sat on in hopes of uncovering the contents of a time capsule that news reports from the 1800s suggested would be inside. The process has just concluded, with mixed results.
The Capsule's Contents
After a painstaking extraction process that reportedly took a team of conservation experts around two hours, we now know the box contained artifacts including ammunition, money, a Masonic symbol and a Confederate flag. Unfortunately, however, the capsule did not include a rare photo of President Abraham Lincoln, which some reports suggested it might have. The excavation team did find an image of someone grieving near the deceased Lincoln's grave, but, upon inspection, they declared this was not the original for which they'd hoped.
Historians also retrieved coins, buttons and Minié balls. Minié balls are a unique type of Civil War-era bullet. Before experts started working on the find, a bomb squad ensured no live ammunition was inside the capsule.
The Broader Context
General Robert E. Lee was the overall commander of the Confederate States Army during the Civil War. As well as a top military official, he was also a distinguished engineer. He opposed secession in principle but chose to follow his home state of Virginia when it opted to separate from the Union.
Governor Ralph Northam (D) began the campaign to pull down the statue of Lee, which stood in Richmond, in the wake of the murder of George Floyd in police custody in Minneapolis, in 2020. The Democratic governor encountered significant public pushback and litigation efforts that delayed the eventual removal of the monument until September 2021. Other Confederate statues around the city of Richmond came down in 2020.
Vicious disputes about the appropriateness of statues commemorating some historical figures have existed for several decades. Many liberals claim individuals who espoused questionable beliefs or practices during their lifetime should not have public monuments to their achievements in death. Conservatives, on the other hand, typically feel we shouldn't alter important historical items based solely on modern beliefs about morality.
What do you think? Should our leaders allow historic figures like Robert E. Lee to enjoy public commemoration until the end of time, or do we need to have a greater appreciation for the moral values of people today?
Copyright 2022, IntegrityMag.com