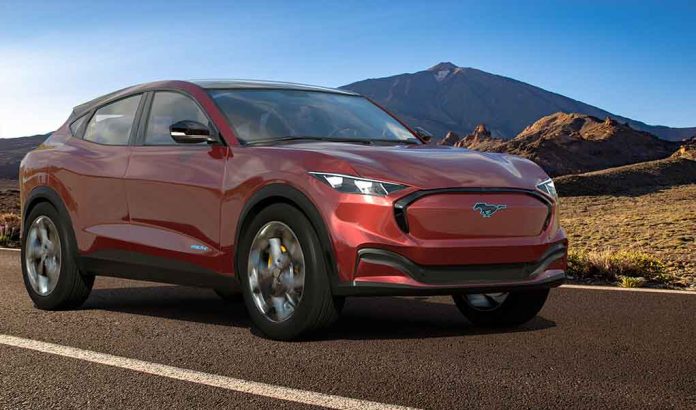 CONSUMER WARNING: Popular Vehicle Brand Faces Major Recall
(IntegrityMag.com) – President Joe Biden has done his best to promote electric vehicles (EVs) as a key element of his strategy to combat climate change. While EVs are becoming more common, Biden's plan has several significant issues both in terms of the vehicles themselves and the infrastructure around them. Now, a new problem has emerged regarding one of Ford's flagship electric cars.
On Monday, June 13, Ford issued a notice to its dealers instructing them to temporarily pause sales of Mustang Mach-E vehicles built between May 2020 and May 2022. The manufacturer reportedly made this move because of a defect in some cars, causing them to become immobile. This issue arises from the battery's primary contacts, which can overheat and cause the vehicle to lose power while in motion or not start in the first place.
Ford is instructing dealers to temporarily stop selling electric Mustang Mach-E crossovers due to a potential safety defect that could cause the vehicles to become immobile: https://t.co/MFbo0o1bYb

— NADA (@NADAUpdate) June 14, 2022
Ford produced around 100,000 Mustang Mach-Es in the timeframe noted above. Of these, Ford estimates around 49,000 will be subject to the recall.
This isn't the first time Ford has experienced issues with its EVs. A number of its electric cars have struggled to overcome problems following their launch, resulting in high costs for the company.
Do you think problems like this might signal larger, ongoing issues in the electric vehicle market?
Copyright 2022, IntegrityMag.com