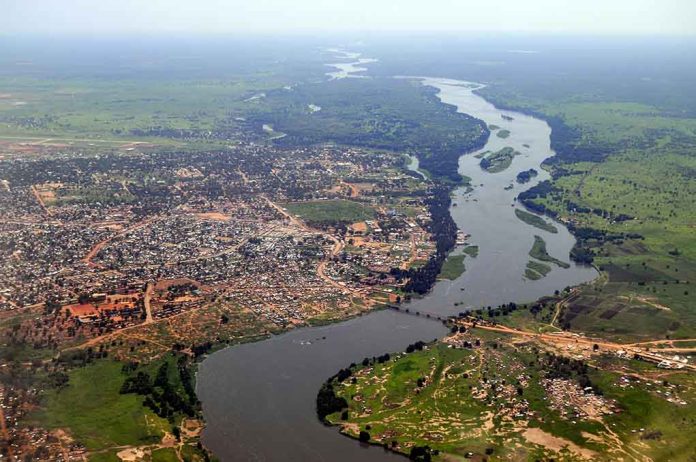 (IntegrityMag.com) – War-torn South Sudan remains one of the most unstable areas in the world. After a vicious civil war began in 2013 and lasted for five years, leaders finally signed a peace agreement in 2018, hoping to bring about better and more prosperous times. Progress is unfortunately slow; repeated outbreaks of violence over the past year have held diplomatic efforts back. A recent attack on a group of Christians stands only worsens this effect.
Christians Targeted in Latest Violent Acts by Extremists
Reports show Islamic extremists attacked a Christian community in South Sudan in recent weeks. Raiders reportedly targeted the community of Yith Pabol multiple times, killing at least 28 residents and burning 57 homes.
Local Bishop Joseph Maner Manot told the Barnabas Fund that the devastation stemming from these attacks extends far beyond the loss of life. Raids and a lack of traffic have depleted food and water stores, and many residences are completely destroyed. Survivors face the reality of life without reliable shelter or sustenance.
The area in which these attacks occurred lies near the border between South Sudan and the Republic of Sudan. The perpetrators are allegedly Muslim Massiriya tribesmen who hail from the same region. This most recent outbreak of violence is the fourth such event to occur since January 1, 2022.
Local officials responded to the raids by quelling the violence and rehabilitating anyone struggling in the aftermath of the attacks. Measures included the suspension of travel between South Sudan and the greater Republic.
The Story Behind the Conflict
South Sudan remains a battleground after decades of fighting. Various peace accords provided only temporary relief from the violence along the way. A civil war between 1955 and 1972 also caused widespread devastation, as did another between 1983 and 2005. The region remained part of the Republic of Sudan throughout these conflicts.
The Comprehensive Peace Agreement (CPA) ended violence in 2005 and provided South Sudan with a viable path to sovereignty. The region's inhabitants voted overwhelmingly to secede from Sudan in 2011. South Sudan officially declared its independence in July of the same year.
Unfortunately, the newly formed country only managed to sustain peace for a few short years. Followers of President Salva Kiir and former Vice President Riek Machar went to war with one another, and despite negotiations in the interim, those two sides remained at odds until 2018.
Today, progress toward peace and prosperity remains slow. Foreign policy experts regard South Sudan as one of the most unstable nations on the planet. Does this African country have any hope of building a peaceful future?
Copyright 2022, IntegrityMag.com