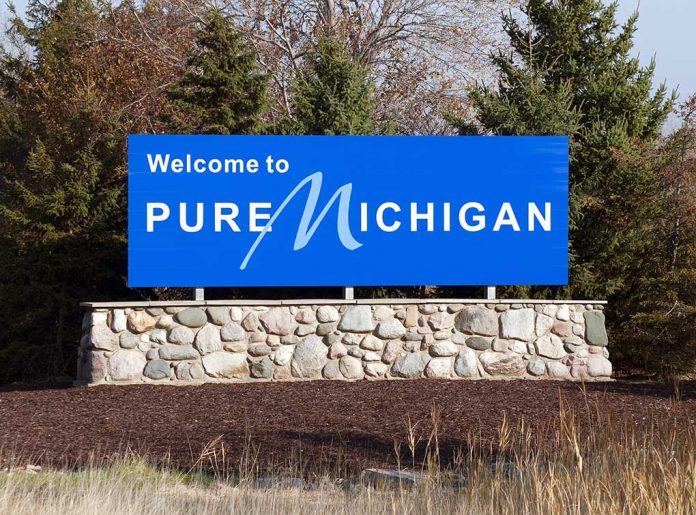 (IntegrityMag.com) – Michigan has had more than its fair share of issues with water in recent years. The Flint water crisis, which began in 2014 and went on for five years, made headlines worldwide. Now, another of the state's urban centers is having trouble of a similar nature.
Leaders in the town of Benton Harbor have implored residents to use bottled water after lead levels in the tap water there apparently exceeded the federal threshold. Town authorities believe the old lead pipes carrying the residents' water may be at the root of the problem. Estimates suggest replacing these pipes will cost at least $11.4 million.
"This emergency is now:" Benton Harbor, Michigan, needs at least $11.4M for lead pipe replacement amid water crisis https://t.co/ZuzgbKKHPK

— CBS News (@CBSNews) October 19, 2021
On Tuesday, October 19, Gov. Gretchen Whitmer (D) visited the town unannounced, choosing not to make her visit public knowledge until after it concluded. In a statement, the governor committed to providing the town with funding to address this issue and claimed her administration wouldn't stop until parents once again felt comfortable giving their children water from their taps.
Benton Harbor is a town of fewer than 10,000 people, with most families classified as low-income. The state government has agreed to provide free water for drinking and cooking to families in the area.
Copyright 2021, IntegrityMag.com