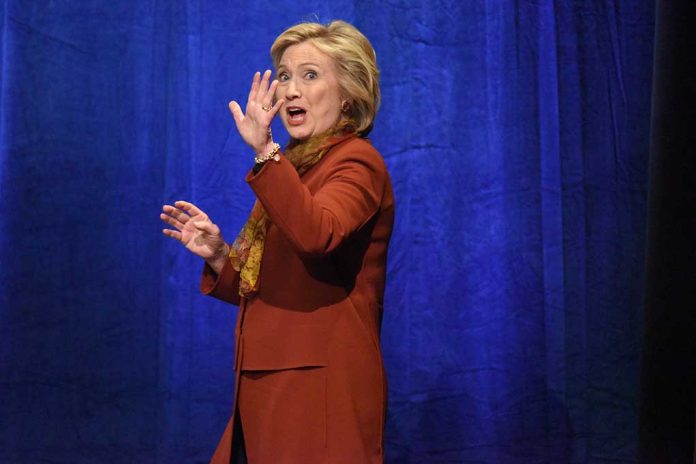 Durham Still Got What He Was After…
(IntegrityMag.com) – On May 31, a jury found Michael Sussmann not guilty of the charge of providing false information to the FBI. While the former Clinton campaign attorney's acquittal was a blow to Special Counsel John Durham's probe into the fake Russian collusion accusations, something good did come out of this trial. Robby Mook, the former campaign manager for Hillary Clinton, admitted on the stand that the former First Lady gave the go-ahead to provide false details to the FBI.
The testimony at the trial also showed the Clinton campaign contracted with the Fusion GPS research firm, which hired Christopher Steele, the author of the Steele dossier of untruthful information presented as evidence of collusion between former President Donald Trump and Russia. Durham had warned a larger scandal occurred outside of Sussmann's actions and said it involved the Clinton campaign.
Constitutional law expert Jonathan Turley denounced a jury that delivered the not guilty verdict of Michael Sussmann, including admitted donors to the Clintons, Alexandria Ocasio-Cortez, and a woman whose daughter plays sports with Sussmann's daughter. https://t.co/wCOwY4AgAs pic.twitter.com/6zZfB5RkX2

— Newsmax (@newsmax) June 1, 2022
Durham has more trials upcoming, but constitutional scholar Jonathan Turley claimed the defense stacked the jury in its favor in a Fox News interview. He pointed out the many ties jurors had to the Clinton campaign and the personal connection between Sussmann and one juror whose child was on the same sports team as his daughter. He stated the only worse jury would have come from people chosen directly from the Democratic National Committee.
Copyright 2022, IntegrityMag.com