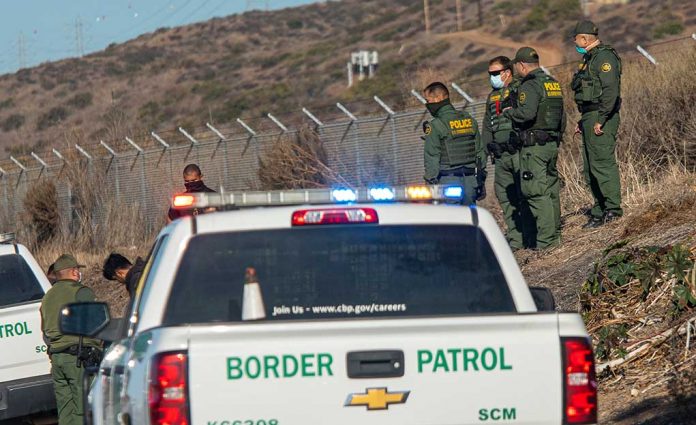 (IntegrityMag.com) – If you look at the numbers month-on-month, the worsening trajectory of the immigration crisis on our southern border becomes clear. There have been increasingly worrying statistics coming from Customs and Border Patrol (CBP) every month since President Joe Biden took the reins in the White House, and July has now been revealed as the worst yet.
Last week, the number of undocumented border crossings in July was unveiled as 210,000, making it the worst month for this statistic in over twenty years. The number of unaccompanied children presenting at the border may also have hit an all-time high; at over 19,000, it would surpass the previous record of 18,877 set in March of this year.
Border Patrol Apprehension Numbers Point To Historic, Crisis Levels At US Border. https://t.co/0psmV06zv4 via @circleboom

— The National Pulse – RSS Feed (@TheNatPulseRSS) August 10, 2021
These numbers are particularly striking because they occurred in July when temperatures climb to their highest levels during the summer months, and fewer migrants normally approach the border. The fact the stream of migration worsened this July may indicate the potential for even higher migration numbers to come when the weather cools.
As statistics like these continue to pile up, the political pressure on the Biden administration will only become more severe. Republicans are already calling for Vice President Kamala Harris's removal from the unofficial role of "border czar." Unless we see a change of direction or an improvement in the situation soon, the Democrats will likely suffer consequences in the 2022 mid-term elections.
Copyright 2021, IntegrityMag.com