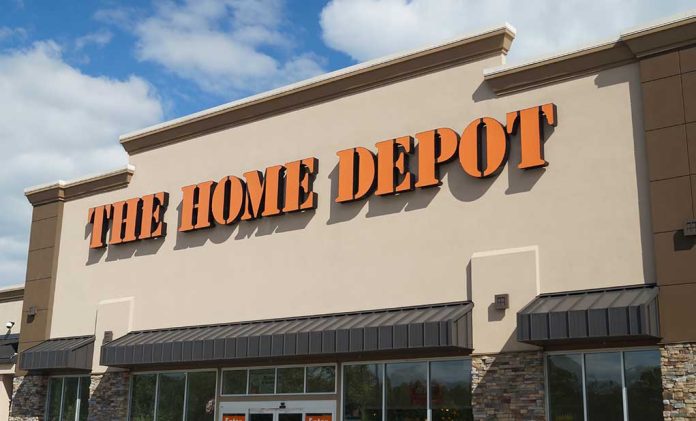 Federal Judge Kicks Wokism To The Curb In Highly Publicized Case
(IntegrityMag.com) – Black Lives Matter (BLM) is quite a controversial organization in the United States. Depending on whom you ask, BLM is either a force for good in a racist nation or a violent and highly disruptive extremist group. Home Depot recently found itself embroiled in a legal battle with employees who supported the group, and the corporation ultimately emerged victorious.
On Friday, June 10, administrative judge Paul Bogas upheld Home Depot's right to prohibit its workers from wearing pro-BLM clothes and symbols. Following the retail chain's initial ban on the practice, a former Home Depot employee filed a complaint with the US National Labor Relations Board. The individual alleged Home Depot had suspended their employment over their decision to engage in certain activities including wearing BLM merchandise.
Home Depot also forced the employee to choose between wearing BLM gear and resigning, according to the complaint, leading the individual to quit.
A federal judge last week ruled that Home Depot does not have to allow employees to wear apparel displaying the phrase "Black Lives Matter," after a former employee filed a complaint against the company https://t.co/NM5K7Yo2px

— Newsmax (@newsmax) June 14, 2022
The former Home Depot employee claimed they chose to start wearing the BLM logo during work following George Floyd's death while in police custody in Minneapolis in 2020. The former employee worked for the chain in a store based in Minnesota. The complainant, a person of color, said they were also motivated to start wearing the BLM merchandise by an incident they saw in which a coworker behaved in a racist way.
Copyright 2022, IntegrityMag.com