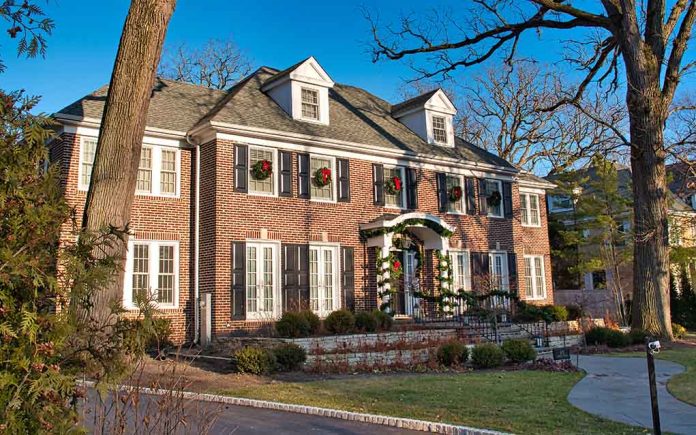 (IntegrityMag.com) – The "Home Alone" franchise is one of the best known in mainstream cinema. In the first film, which hit movie screens in 1990, young Kevin McCallister (played by Macaulay Culkin) ends up left alone in his enormous family home while his parents and siblings are away on vacation. While he awaits their return, he fends off the nefarious efforts of two local thieves by setting a number of booby traps in the house. This December, one group of lucky fans will receive the opportunity to stay in the famous home.
Actor Devin Ratray, who played Kevin's brother Buzz in the 1990 film, is hosting a stay in the property on Airbnb for one night, December 12. For only $25, four people will get to stay in the house for the night, eat pizza and microwaveable macaroni and cheese by candlelight, set booby traps and watch an exclusive screening of "Home Sweet Home Alone," the franchise's newest installment. Guests will also receive a Home Alone LEGO set to take home with them.
The McCallister house from 'Home Alone' will be bookable on @Airbnb for one night only 🎄

Buzz will give you a chance to book on Dec. 7 pic.twitter.com/TK9dx5FHwU

— Fandom (@getFANDOM) December 2, 2021
In character as Buzz, Ratray writes in the Airbnb property listing that guests will have the opportunity to do lots of the activities Kevin enacted in the film. However, he insists they must stay out of his bedroom!
Copyright 2021, IntegrityMag.com