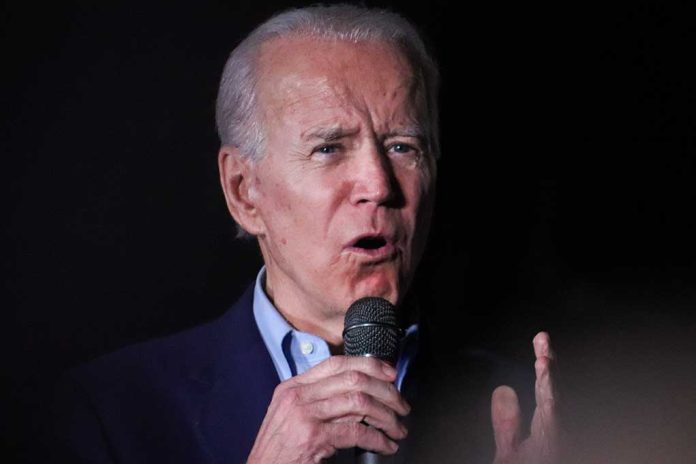 Biden Desperately Sweeps FOIA Request Under The Rug
(IntegrityMag.com) – Republicans have frequently criticized Democrats over the last year or so for their restrictive positions concerning school board meetings. The most memorable episode in this saga came last year, when Attorney General Merrick Garland instructed the FBI to investigate parents who had spoken out at these meetings, alleging it was necessary to protect board members from threatening behavior. Now, the Biden administration is in hot water over this issue again.
Indiana Attorney General Todd Rokita has taken aim at the administration over its alleged attempts to quietly dismiss a Freedom of Information Act (FOIA) lawsuit related to AG Garland's actions against school board members, reported Fox News. The FOIA request in question came from a coalition of 14 states, including Indiana.
The 14-state coalition sought every public record related to Garland's collaboration with the National School Boards Association (NSBA) and the White House in regard to his instructions to the FBI to investigate parents protesting at school board meetings. In a September 2021 letter sent to President Biden by the NSBA, the organization likened protesting parents to "domestic terrorists," prompting Garland to order the FBI investigation.
"Hoosier parents have a First Amendment right to speak their minds to teachers, administrators and school board members," said Attorney General Todd Rokita. https://t.co/os0hcgZfyu

— WANE 15 (@wane15) October 19, 2021
According to Rokita, this move by Garland and the Biden administration amounted to a deliberate restriction of parents' First Amendment rights. He slammed the administration for attempting to dismiss the coalition's FOIA lawsuit.
Do you agree with Todd Rokita's stance on this matter?
Copyright 2022, IntegrityMag.com