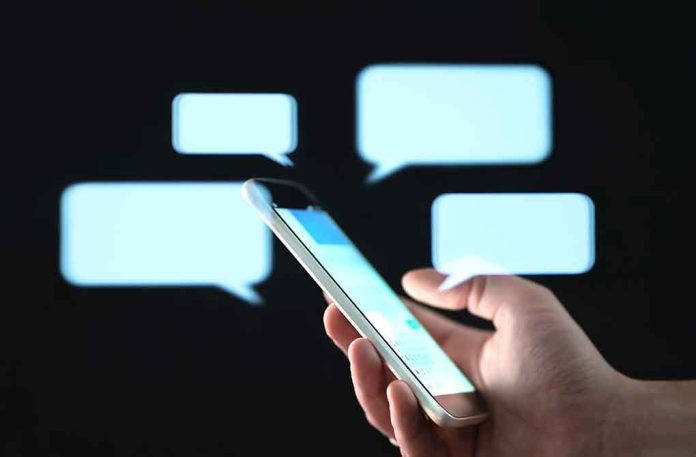 (IntegrityMag.com) – Nearly six years on from the presidential election that put Donald Trump in the White House, the controversy around how he won persists. Special Counsel John Durham continues to investigate Hillary Clinton's campaign team over its role in promoting the Russian collusion conspiracy theory. There was a breakthrough in that probe in recent days.
Text Message Implicates Michael Sussmann
According to a Breitbart report, Durham revealed an explosive piece of new evidence on Monday, April 4. A court filing from the US attorney's office petitioned to include new evidence at trial, including a text message Clinton campaign lawyer Michael Sussmann apparently sent to the FBI General Counsel.
In the text, Sussmann referred to a "time-sensitive (and sensitive)" item he wanted to bring up at a proposed meeting. Crucially, he claimed he was there on the matter of his own accord rather than as part of an effort for "a client or company."
Prosecutors allege Sussmann misled the FBI regarding his connection to the Clinton campaign, claiming he was acting on his own behalf rather than for the campaign. The case against him alleges that, in this capacity, he furnished evidence to the FBI to the effect that then-presidential candidate Donald Trump's company, the Trump Organization, had established a secret channel of communication with a Russian bank.
The filing further alleges that Sussmann's billing records show numerous transactions involving Clinton campaign accounts relating to his work on these allegations. It states Sussmann worked with a tech company executive in compiling the allegations and that another high-profile attorney was involved.
Additional Developments?
Sussmann has been the highest-profile target of the Durham probe for a while now, but other players could surface as the investigation continues. The special counsel has been looking into many areas of the Clinton campaign's conduct in the lead-up to the 2016 election.
According to an NPR report from February of this year, Sussmann's legal team engaged in a back-and-forth with the federal prosecutor following his indictment, accusing Durham of playing politics and interfering with the jury pool. The report mentions that Durham has had to defend publicly against accusations that he's been politicizing the investigation. The action followed headlines in conservative media regarding Hillary Clinton's role in the Russian collusion conspiracy theory, which other mainstream outlets (including NPR) denounced as false.
Sussmann has pleaded not guilty to the charge against him, a single count of making false statements to the FBI.
Copyright 2022, IntegrityMag.com