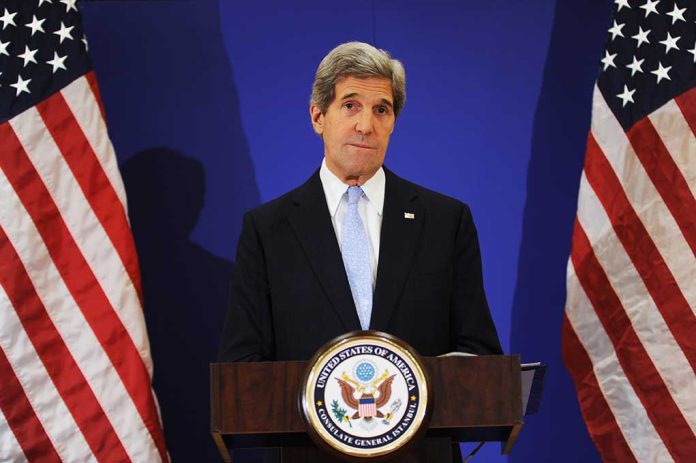 (IntegrityMag.com) – Last month, ties between the United States and France took a sharp turn for the worse when Australia decided to scrap a $40 billion submarine deal with the European nation. This development followed an agreement between the US, the UK, and Australia on submarines. This week, US Special Climate Envoy John Kerry revealed a potentially embarrassing detail about President Joe Biden's involvement in the controversy.
According to Kerry, the president had not known that the deal his administration struck with Australia had caused negative fallout in France. The former secretary of state is in France this week with current Secretary of State Antony Blinken on a diplomatic mission to improve US-France relations following the incident.
Kerry followed up this statement by claiming Joe Biden was committed to repairing the damaged relationship between the US and France. Biden reportedly called French President Emmanuel Macron on September 22 to discuss the controversial deal.
https://twitter.com/TR76News/status/1445581888408588295
Following the announcement of the trilateral submarine deal, President Macron recalled French ambassadors from both the United States and Australia. This action marked the first time France had taken this step against America since the nation's birth over two centuries ago. French officials reportedly didn't know about what happened until they saw reports of the deal in the media.
Copyright 2021, IntegrityMag.com