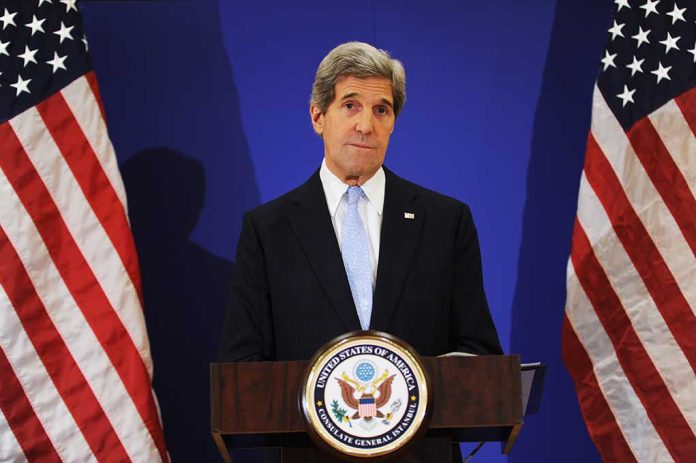 (IntegrityMag.com) – As climate experts have developed a greater understanding of the factors causing global warming, some traditional fuel sources have increasingly come under fire for their additions to our carbon footprint. One example is coal, which can emit a number of harmful compounds when it burns.
Now, the Biden administration's spokesperson on climate has set an ambitious target concerning the phasing out of coal consumption and production in the United States. During a one-on-one interview with Bloomberg at the COP26 climate summit in Glasgow on Tuesday, November 9, Special Presidential Envoy on Climate John Kerry claimed the United States would no longer be using coal by 2030, just over eight years from now.
United States Special Presidential Envoy on Climate John Kerry said Tuesday that the nation will not have coal in 2030, about eight years from now.https://t.co/l5vOTRoYep

— Newsmax (@newsmax) November 9, 2021
Kerry also thinks the United States will eliminate all fossil fuels in the energy production sector by 2035, making the country's energy industry "carbon-free." For this goal, he says we have President Joe Biden and his aggressive climate policies to thank. He also claimed natural disasters, like the heavy storms America has seen recently, should serve as a warning about the potential consequences of unchecked carbon consumption.
Americans used 477 million short tons (MMst) of coal in 2020, meaning the fuel accounted for 10% of the overall national energy consumption. Given that statistic, is John Kerry's stated goal really viable?
Copyright 2021, IntegrityMag.com