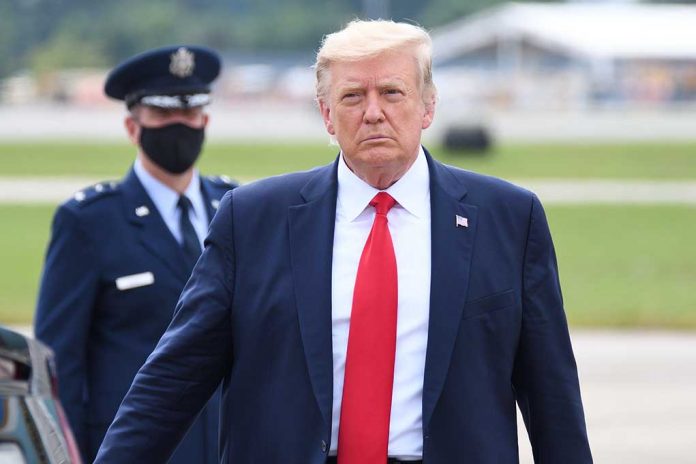 (IntegrityMag.com) – Former President Donald Trump's loss in the 2020 presidential election hasn't dampened his political ambition. Trump has repeatedly made public statements denouncing the leadership of President Joe Biden and the Democrats. While he hasn't confirmed his intention to run in 2024, many analysts feel that's where he's headed. Nonetheless, one critic feels he shouldn't get the chance.
On Monday, August 16, The Hill published an editorial by Liberal Fox News contributor Juan Williams. In it, the analyst suggests Attorney General Merrick Garland should use Section 3 of the 14th Amendment to ban Trump from running for president in 2024. Williams feels Trump's actions leading up to the January 6 riot at the Capitol amount to an attempted coup.
Juan Williams: "Trump's coup attempt should bar him from 2024 race" (@TheHillOpinion) https://t.co/vdZ4Oh5K44 pic.twitter.com/a2TpBI3JtD

— The Hill (@thehill) August 16, 2021
According to a quote from former Labor Secretary Robert Reich, this Section precludes anyone who has "engaged in insurrection" against the US from holding public office.
Your reminder that the United States Constitution says "no Person shall be a Senator or Representative in Congress" who "shall have engaged in insurrection or rebellion against" the Constitution, "or given aid or comfort to the enemies thereof."

Cruz and Hawley must resign.

— Robert Reich (@RBReich) January 9, 2021
Conservatives are unlikely to look favorably on Williams' views. Even Republicans who oppose Trump will view an attempt to preclude him from the race as an attack on democracy. Democrats who tried to have the former president impeached, such as House Speaker Nancy Pelosi (D-CA), are more likely to support him, instead.
If Trump gains traction in the polls over the coming two years, an attempt by Liberals to derail his campaign using the 14th Amendment is far from inconceivable.
Copyright 2021, IntegrityMag.com