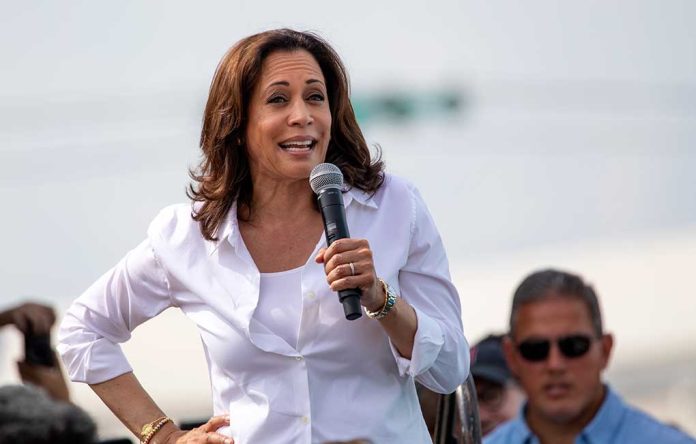 (IntegrityMag.com) – Wordle is the New York Times word puzzle game that has taken the world by storm. Each day, players have six guesses to identify an unknown five-letter word, and it's a lot harder than you might think. Millions of Americans might privately admit to taking five or ten minutes out of their working day to post a guess or two. However, when you're the vice president of the United States, is that really acceptable?
On Monday, April 18, The Ringer published an interview with Vice President Kamala Harris that focused exclusively on the games she plays on her phone, particularly Wordle. Harris shared she starts with the same word ("notes") every day, and her "streak" (the number of consecutive days on which she solved the puzzle) was 48. Yet, she did say she occasionally skips a day of Wordle if she has other obligations, such as travel.
I interviewed @VP about her Wordle habit: https://t.co/7fN1a0aCuu

— Claire McNear (@clairemcnear) April 18, 2022
According to FiveThirtyEight's rolling meta-analysis of opinion polls, Kamala Harris's approval rating is currently below 40%. She has consistently suffered criticism for her ineffectiveness on several fronts, particularly in her role as border czar. There are also rumors her team has failed to gel with other White House staffers, causing major friction and productivity backlogs.
What's your favorite Wordle strategy?
Copyright 2022, IntegrityMag.com