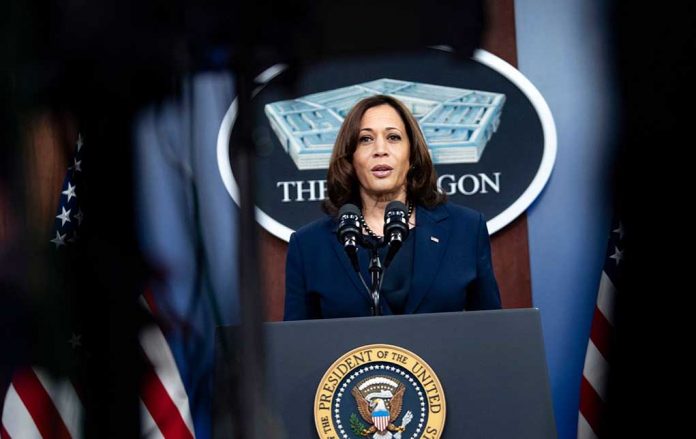 (IntegrityMag.com) – Despite 20 years of occupation and approximate investments of $83 billion in local police and armed forces, the US appears to have let Afghanistan down. A flawed withdrawal strategy saw the Taliban overtake the country without difficulty, and now international critics are questioning America's usefulness as an ally. Vice President Kamala Harris is currently in Southeast Asia, attempting to repair our reputation by focusing on another issue.
Vice President Kamala Harris sought to strengthen the image of the U.S. as a credible ally during an address in Singapore amid growing questions about the chaotic withdrawal from Afghanistan.https://t.co/ipgc635QOI

— The New York Times (@nytimes) August 24, 2021
Vice President Harris spoke in Singapore on Tuesday, August 24. Her speech was critical of China, calling out its recent efforts to "coerce [and] intimidate" other nations in the South China Sea.
Harris referred to several exercises China's People's Liberation Army conducted in the area last week. China claims almost all of the waterway as its own. The Chinese Communist Party (CCP) has even developed man-made islands in the South China Sea, complete with weapons and runways. Additionally, the CCP regularly complains about the presence of foreign military ships in the South China Sea, and this dispute is now the cause of rising tensions in the region.
The Biden administration wants to focus on the threat of China's rapidly expanding hostile presence rather than "forever wars." However, the administration's perceived failures regarding Afghanistan have many Americans wondering whether it's up to either task.
Copyright 2021, IntegrityMag.com