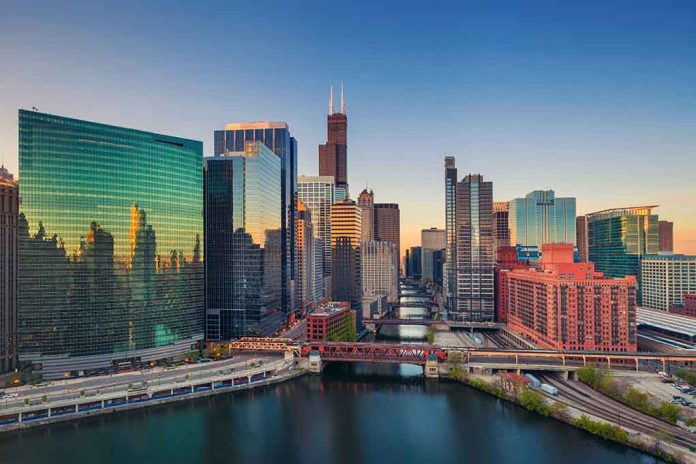 Anxiety Mounts As VP Harris Announces Visit To America's Danger Zone
(IntegrityMag.com) – News of yet another mass shooting event marred what should have been a weekend of patriotic celebration across the United States. A single shooter using a high-powered rifle opened fire on a July 4 parade in Highland Park, a suburban city near Chicago, Illinois. At least six people lost their lives. Vice President Kamala Harris traveled to Chicago on Tuesday, July 5, in the wake of the violence.
The trip was not officially related to gun violence in Illinois. Harris gave a speech at the Representative Assembly at the McCormick Convention Center and the National Education Association 2022 Annual Meeting. Second Gentleman Doug Emhoff accompanied the vice president on the trip. Harris' office did not immediately respond to a request from Fox News for comment regarding the trip and Illinois' recent issues with gun violence.
VP Kamala Harris back in Chicago Tuesday to address National Education Association convention https://t.co/52EBsZ9oYR

— Herbie Ziskend (@HerbieZiskend46) July 2, 2022
Chicago didn't include the mass shooting in Highland Park in its official gun violence figures over the holiday weekend, which were also startling. According to reports, the Windy City experienced 54 shootings and seven deaths over the weekend, in addition to the Highland Park incident. The youngest of the victims was a 10-year-old boy; luckily, his injuries weren't life threatening.
Do you think government leaders should be doing more to address the epidemic of violent crime in cities like Chicago?
Copyright 2022, IntegrityMag.com