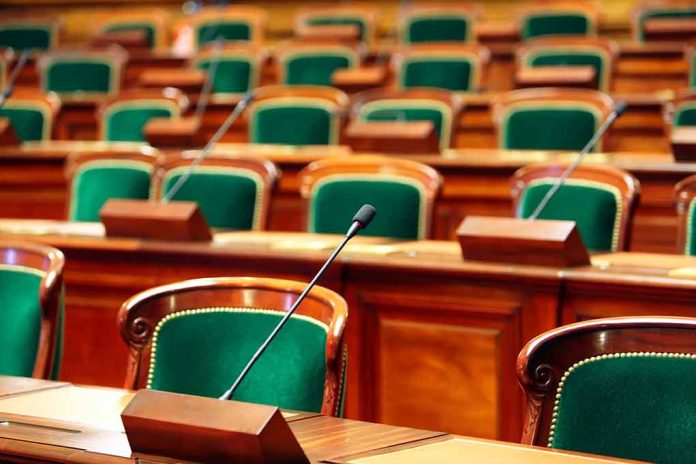 (IntegrityMag.com) – In 2018, then-House Minority Leader Nancy Pelosi (D-CA) set the record for the longest-ever speech on the floor of the House of Representatives when she spent 8 hours and 7 minutes trying to convince Republican leaders to hold a vote on an immigration bill. Current House Minority Leader Kevin McCarthy (R-CA) has now taken Pelosi's record for himself.
In an effort to delay the passage of the Democrats' social spending bill, McCarthy spoke on the House floor for 8 hours and 32 minutes, starting on the night of Thursday, November 18, and finishing at 5:10 a.m. on Friday morning. During the mammoth speech, McCarthy read both pre-prepared and off-the-cuff material. He mainly talked about the GOP opposition to the Democratic bill, but he also discussed Afghanistan, immigration and the Democratic censure of Rep. Paul Gosar (R-AZ) for sharing an allegedly offensive cartoon, among other topics.
Democrats rejected roughly 600 common-sense amendments from Republicans on their Build Back Better agenda. They decided they'd rather go it alone with their one party rule.

So 8 hours in, I'm reading through many of those amendments. https://t.co/OCJJ0XaXzU

— Kevin McCarthy (@GOPLeader) November 19, 2021
There is no filibuster in the House as there is in the Senate. So, McCarthy's tactic was the only means a House minority has to delay the passage of a bill. Only the House Speaker, Majority Leader, and Minority Leader can speak for unlimited amounts of time.
House Democrats ultimately passed the measure on Friday morning, and the bill passed to the Senate, where it awaits approval. Senators are likely to take up the legislation after the Thanksgiving break, and analysts expect Senators will make a number of changes to the bill before voting.
Copyright 2021, IntegrityMag.com