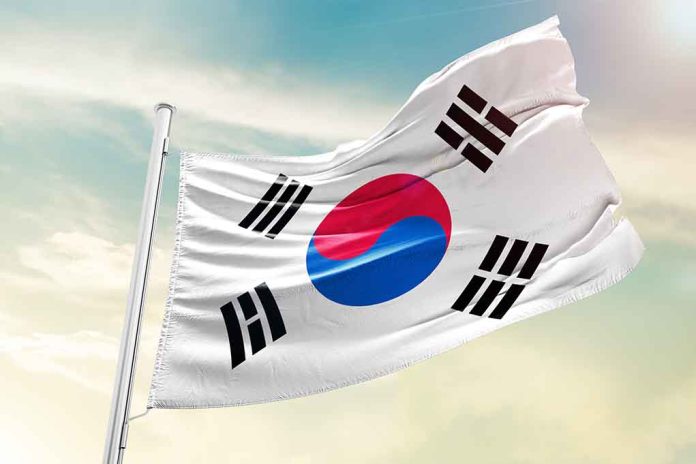 (IntegrityMag.com) – There are often discussions about the security threats North Korea poses to the United States, particularly in relation to its nuclear program. It's sometimes easy to forget that these threats are even more pronounced for the rogue nation's closest neighbors. A recent story coming out of South Korea illustrates precisely this issue.
On Saturday, January 1, an unidentified individual managed to cross the heavily monitored Korean border, entering North Korea from the South. The person triggered alarms while crossing; six soldiers moved in to secure the area but failed to apprehend the individual. The person later appeared on a thermal imaging camera's footage, prompting another troop dispatch, but the military was once again unable to find its target.
Intelligence now suggests the person who crossed the border was a defector from North Korea who entered South Korea in late 2020. That individual was a former gymnast who said he crawled over border fences before South Korean troops apprehended him. His description reportedly matches that of the person who crossed into North Korea on January 1.
On Wednesday, January 6, the South Korean military publicly apologized to the general public for its apparent failure to deal with the potential threat. President Moon Jae-in ordered a review of the military's security posture and stated nothing like this should happen again.
South Korea's military apologized Wednesday for causing public concern about its security readiness, days after it failed to stop a suspected North Korean defector who crossed the heavily fortified border to return to the North. https://t.co/tT3f1dPlot

— CTV News Calgary (@CTVCalgary) January 5, 2022
Let's hope things tighten up on the Korean border following this incident.
Copyright 2022, IntegrityMag.com