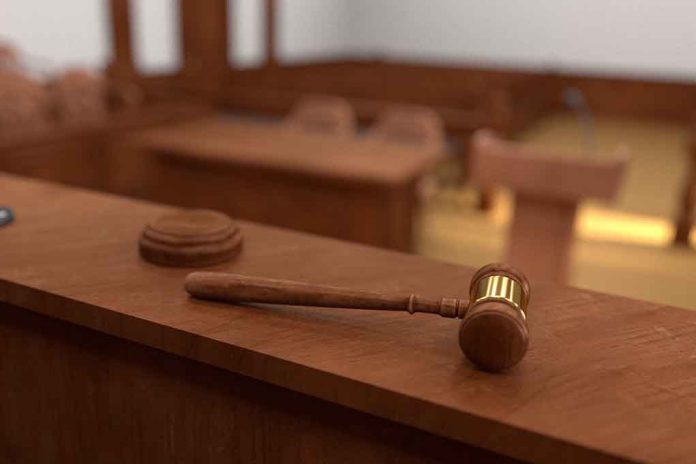 (IntegrityMag.com) – Rep. Madison Cawthorn (R-NC) quickly distinguished himself as a proud conservative after entering the House of Representatives at the beginning of 2021. At just 26 years of age, he's the youngest lawmaker in America in decades — as well as the first-ever legislator to be born in the 1990s. Now, a group of liberals hope to prevent the young ally of former President Donald Trump from running for office again.
A group of 11 North Carolinian voters recently filed a lawsuit claiming that Rep. Cawthorn should not be legally eligible to run for his seat in November because he supported former President Trump's election fraud claims in 2020. This support, they propose, amounts to a violation of the 14th Amendment, which states that no individual who has engaged in "insurrection or rebellion" against the US Constitution should be allowed to hold elected office.
The complaint refers to a speech Cawthorn made at a "Save America" rally shortly before the violent protest at the Capitol Building on January 6, 2021. During the address, the young politician claimed Donald Trump lost due to election fraud and that his political opponents were attempting to silence the electorate.
A Bernie Sanders-backed group has launched a long-shot bid to keep NC Rep Madison Cawthorne off the ballot in this year's midterms by claiming his alleged support for the Jan 6 insurrection renders him ineligible to serve in Congress.https://t.co/uYXi77TFw9

— Cliff W (@CliffW08950229) January 11, 2022
A spokesman for Cawthorn dismissed the lawsuit, saying the lawmaker intended to run with the support of the 245,000 voters who elected him in 2020.
Copyright 2022, IntegrityMag.com