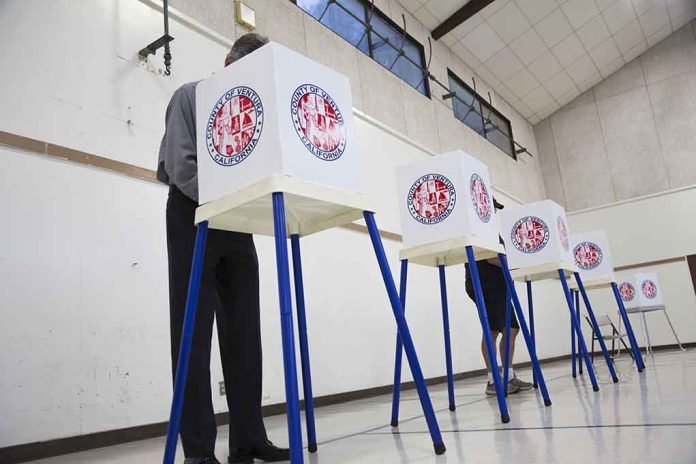 News Anchor PANICS – Elections Can Be Swayed
(IntegrityMag.com) – Conservatives have frequently expressed worries about Big Tech censorship over the last number of years. Many people among the Right believe platforms like Twitter and Facebook restrict their speech and promote messages coming from the Left. Yet, now that free speech advocate Elon Musk has been successful in his Twitter takeover bid, liberals are starting to worry the pendulum might swing in the other direction.
On Monday, April 25, MSNBC host Ari Melber commented on Musk's takeover bid, opining it could result in unfair elections going forward. Melber highlighted the power Musk could potentially wield as the chief of a privately-owned Twitter, speculating he might secretly ban or restrict figures whose views he disliked.
MSNBC Host Now Complains Elections Could Be Swayed Through Twitter Censorship https://t.co/VQOe2Zfis6 pic.twitter.com/9S93XarkY5

— Daily Wire (@realDailyWire) April 26, 2022
Melber noted that former President Donald Trump has said he would not return to Twitter even if the platform lifted his ban under the company's new leadership. Melber cast doubt on this claim, stating few people believed they would not see Trump on Twitter again if the opportunity presented itself.
Conservatives were quick to pour scorn on the MSNBC host over his comments, noting liberals have been doing what Melber claims to be worried about for years.
Hey, @AriMelber, serious question: I've been looking for a new rock to live under and was wondering which one you use.

— Greg Price (@greg_price11) April 26, 2022
Do you think Ari Melber's concerns are valid? Or might Elon Musk's Twitter takeover actually lead to fairer representation for conservatives and liberals alike on the platform?
Copyright 2022, IntegrityMag.com