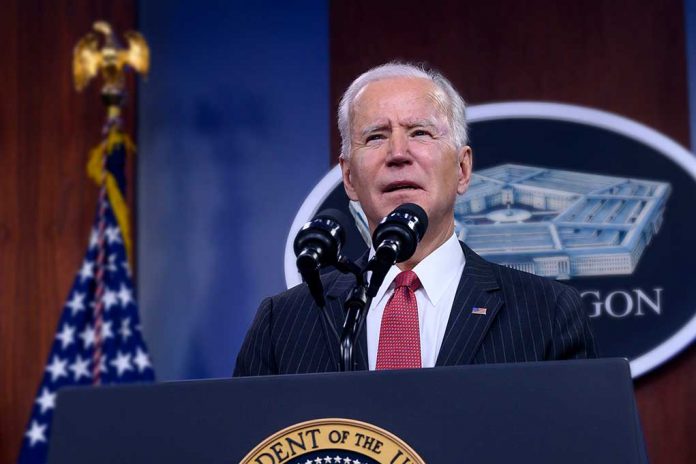 (IntegrityMag.com) – President Joe Biden has taken heavy fire over his perceived failures in Afghanistan from Democrats and Republicans alike. Retired military leaders and family members of those killed in Kabul during the recent ISIS-K suicide bomb attack have also been sharply critical of the president, as well as other military and administration officials. Now, Senator Lindsey Graham (R-SC) is getting in on the act.
On Wednesday, September 1, Graham appeared on Fox & Friends to offer his perspective on Joe Biden's recent performance. He called the president a "dangerous man" in terms of the risks he poses to our "national security." According to him, the fact that Biden thinks the withdrawal operation was a success is particularly concerning.
'Scares The Hell Out Of Me': Lindsey Graham Says Biden 'Believes He's Been Successful' In Afghanistan https://t.co/4oFPUuqipv

— Daily Caller (@DailyCaller) September 1, 2021
Continuing, Graham opined that the conflict in Afghanistan was not over yet. He mentioned the fact our military is still using drone strikes on terrorist targets in the region. He warned, however, that this strategy would not protect us from "another 9/11." Graham also predicted that a civil war in Afghanistan was imminent.
The argument about who should take the biggest share of the blame for the difficulties in Afghanistan will likely wear on for years. However, with midterm elections just around the corner, Joe Biden would probably prefer it to go away sooner rather than later.
Copyright 2021, IntegrityMag.com