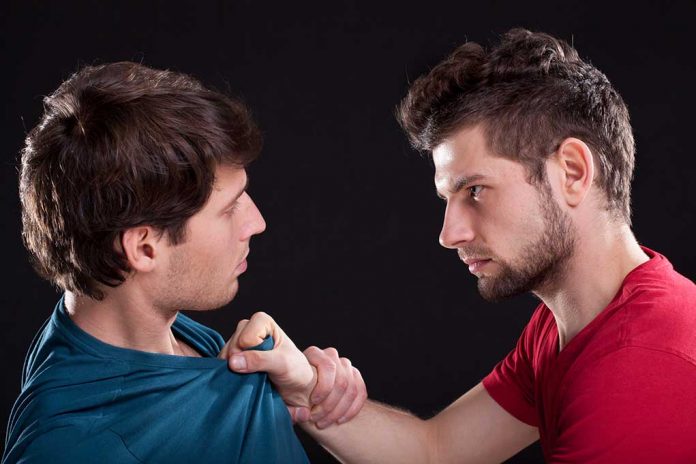 (IntegrityMag.com) – All friends fight now and again, but things usually cool down before encounters end up turning physical. On the occasions when friends come to blows, however, matters can spiral out of hand. That's what happened during one fight between friends in Florida recently.
On August 5, police arrested a man after he bit off a piece of his friend's ear during a dust-up at their hotel in Key West. The disagreement began after James Lenn Williams, 45, placed an unconscious woman, who was also in their party, in a wheelbarrow before pouring beer on her and directing insults at her.
#mssNews #MITAM Florida man bit off part of friend's ear during Key West hotel brawl, authorities say https://t.co/utNW7LrPdH

— MassiveDynamyx 🏴󠁧󠁢󠁥󠁮󠁧󠁿 ➐ (@MassiveDynamyx) August 18, 2021
The victim of the bite attack, a 28-year-old man, became angry with Williams over his behavior. Williams then lost his cool, so the victim and another woman they were socializing with tried to calm him down. However, Williams attacked, pushing his friend onto the ground and grabbing him by the throat. The others tried to separate them, but couldn't stop the enraged attacker from biting off a piece of the other man's ear.
Williams attempted to flee, but police caught and jailed him. He faces charges of aggravated battery, battery by strangulation and two other counts of battery. Fortunately, the man he attacked didn't suffer life-threatening injuries.
Copyright 2021, IntegrityMag.com