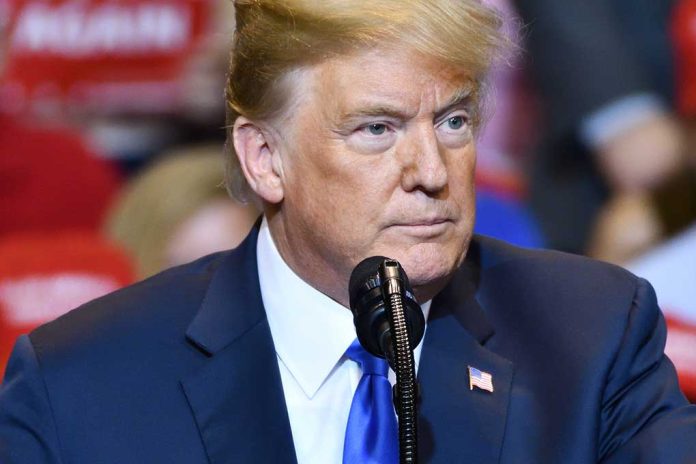 (IntegrityMag.com) – Well over a year after his departure from the White House, former President Donald Trump remains in Democratic leaders' crosshairs. Last month, a fraud investigation into the Trump Organization suffered a significant setback when the two lead prosecutors abruptly quit. One of these lawyers has now come forward with an explanation for his decision.
The New York Times acquired a letter Mark F. Pomerantz sent on February 23 explaining his departure. He blamed his resignation on District Attorney Alvin Bragg's decision to end his pursuit of an indictment against the former president. Pomerantz claimed Bragg should have kept chasing the indictment and said his team would have secured a conviction if the indictment had succeeded. He suggested the district attorney acted contrary to the public interest by failing to continue to pursue the indictment.
Here is the full text of the resignation letter by prosecutor Mark Pomerantz, who had investigated former President Donald Trump, but left after the Manhattan district attorney, Alvin Bragg, halted an effort to seek an indictment. https://t.co/Dh6MC4SryB

— NYT Metro (@NYTMetro) March 23, 2022
Pomerantz insisted former President Trump committed a number of crimes, and the failure to indict him was a miscarriage of justice. Along with fellow prosecutor Carey Dunne, who also resigned last month, he had attempted to build a case to show Trump had deliberately overestimated the value of his assets and falsified business records.
Do you think this reflects Pomerantz's genuine beliefs, or is there an element of political bias at play here?
Copyright 2022, IntegrityMag.com